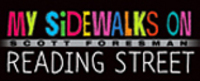 The students really grew with the spiraling of the vocabulary, the word work and the comprehension skills…What I love most about My Sidewalks is that it's been delivering on its promise.
Glenview (PRWEB) April 1, 2009
Research confirms that children who do not learn to read by third grade will likely struggle with reading throughout their lives, increase their likelihood of dropping out of school, limit their employability, and, subsequently, set them on a course for a lifetime of challenges. That is why early and effective reading intervention for these at-risk young readers is vital to ensuring that the nation's most vulnerable students receive the help they need to succeed in school and in life.
One of the country's leading reading intervention programs, Pearson' s research-based My Sidewalks, was recently evaluated by the independent research firm Magnolia Consulting LLC. Encouraging findings from A Study of Pearson's My Sidewalks Program: Final Report confirm that My Sidewalks helps struggling readers in elementary school achieve "significant learning gains," enhancing reading fluency, vocabulary and comprehension. The study was designed to meet the rigorous standards of the Department of Education's What Works Clearinghouse (WWC) by employing a randomized controlled trial with the random assignment of students to treatment and control groups.
The study found My Sidewalks far exceeded average yearly reading achievement growth as evidenced by performance on the Group Reading Assessment and Diagnostic Evaluation (GRADE). Third-grade students using My Sidewalks demonstrated a growth of 1.8 grade equivalent. When tested on the Dynamic Indicators of Basic Early Literacy SkillsTM (DIBELS) Oral Reading Fluency assessment, second-grade My Sidewalks learners gained 50 percentile points during the study period, and third-grade learners gained 48 percentile points. Overall, students improved 41 percentile points in reading achievement pre-test to post-test.
The report's researcher Dr. Stephanie Wilkerson said, "My Sidewalks stands out as an intervention program because it targets priority skill areas that form the foundation for successful reading. Other programs might focus on only vocabulary and comprehension, but My Sidewalks addresses phonemic awareness, phonics, fluency, and writing as well as vocabulary and comprehension." She added, "Ongoing progress monitoring is another key program component that enables teachers to provide responsive and differentiated instruction to meet the diverse needs of their students."
Dr. Wilkerson said that the My Sidewalks intervention program works well with a variety of core reading programs, although it aligns thematically and conceptually to Pearson's Reading Street curriculum.
In addition to its successful student achievement results, teachers told researchers that My Sidewalks was "highly valuable, easy to implement, and useful" in meeting the diverse needs of their students. Teachers reported that students responded positively to the course materials, engaging with them and connecting the reading content to their personal lives.
One participating teacher said, "As a reading teacher, I appreciated that My Sidewalks put all of the elements of reading together in one lesson at a rime. What I really enjoyed was that I had the time now to differentiate and make the little changes here and there depending on what each individual child needed to connect to that lesson in any of those areas or on any of those elements."
Another teacher commented, "The students really grew with the spiraling of the vocabulary, the word work and the comprehension skills…What I love most about My Sidewalks is that it's been delivering on its promise."
Teachers also said that the materials are effective for special education students and English language learners. Special education students benefit from the program's consistent routines and pace, while the instructional techniques for word study are very appropriate for English learners.
"A key element in successfully remediating struggling readers is helping them learn to enjoy reading. This program takes a vital step toward that goal by engaging students and enhancing their ownership in the materials and encouraging active participation in the learning process," said Dr. Wilkerson. She continued, "My Sidewalks has a positive impact on students' motivation and confidence as readers, which transfers into their participation during classroom instruction with their peers. The importance of enhanced motivation and confidence cannot be underestimated."
The My Sidewalks program emphasizes explicit and systematic instruction, focusing on word reading, oral language, vocabulary, concept development and comprehension skills to assist those students classified as needing intensive intervention to enhance reading competency. The program focuses on the National Reading Panel's five core reading elements: phonemic awareness, phonics, fluency, vocabulary, and comprehension, and is intended for small groups of students for 30-45 minutes per day, five days a week.
Pearson's Director of Academic Research Marcy Baughman said, "The education community knows that students who fail to establish a strong reading foundation by third grade are at a higher risk for falling behind and never catching up. The significant gains in student reading achievement, as evidenced by this study, are very important to Pearson and to schools because they demonstrate the My Sidewalks program helps struggling students master critical reading skills that will bring them back to grade level." She added, "Pearson's ongoing investment in independent efficacy studies ensures that we are continually scrutinizing and improving our education products. These studies are especially valuable because teachers and students provide feedback on every aspect of our programs, substantively influencing how we develop our next generation of programs to better meet the needs of all teachers and students."
Magnolia Consulting conducted the My Sidewalks research during the 2007-2008 school year at 16 elementary schools in geographically and demographically diverse settings. A total of 278 students participated in the study in Massachusetts, Connecticut, Illinois and South Carolina.
Nationwide, students in thousands of classrooms are learning to read effectively with My Sidewalks. For more information, visit My Sidewalks online or http://www.pearsonschool.com.
About Pearson - Pearson is the global leader in educational publishing, assessment, information and services, helping people of all ages to learn at their own pace, in their own way. For students preK-12, Pearson provides effective and innovative curriculum products in all available media, educational assessment and measurement for students and teachers, student information systems, and teacher professional development and certification programs. Pearson's respected brands include Scott Foresman, Prentice Hall, AGS, PowerSchool, SuccessMaker, TeacherVision and many others. The company's comprehensive offerings help inform targeted instruction and intervention so that success is within reach of every student. Pearson's other primary businesses include the Financial Times Group and the Penguin Group. http://www.pearsonschool.com.
Contact: kate.miller(at)pearson.com - 800.745.8489
###