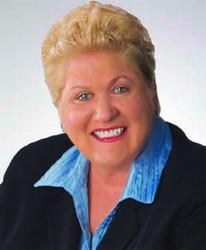 There are so many opportunities for parents, particularly during Week of the Young Child, to nurture their children by promoting literacy and learning in their home
Delray Beach, Fla. (PRWEB) April 2, 2009
Time flies by quickly when children are growing and many parents lament that their children are reciting the alphabet one day and applying to college the next. The National Association for the Education of Young Children (NAEYC) suggests taking advantage of every opportunity to cherish your children while they are young by celebrating the Week of the Young Child from April 19 to 25.
"There are so many opportunities for parents, particularly during Week of the Young Child, to nurture their children by promoting literacy and learning in their home," says Dr. Vicki Folds, vice president of education and professional development for Children of America Educational Childcare. "The time with our children is so precious. As a parent we are their first teacher. There are activities that can be done at home and then there is the support of teachers, who through classroom initiatives help our children grow and thrive."
Dr. Folds recommends these unique, fun activities for parents to enjoy with their children:
Share Family and Friends with Family and Friends
Applaud good grades, activities at school and other highlights of children's lives by creating a slide show. Include favorite photos, scanned art projects and personal notes then make a bowl of popcorn and enjoy the slide show together as a family. Children can also personalize and create a DVD of the compiled work as a gift for grandparents or other family members.
Make Memories
Capture your little one's growth by making handprints or footprints in plaster. Make the process educational by having your child measure each ingredient and mix the solution before making the impression. Add the date and a message to commemorate this precious memory.
Get Involved
Parents should ask if their childcare center is participating in Week of the Young Child events and offer to volunteer during the festivities. The NAEYC recommends fun and interactive activities which promote education. For example, Children of America schools plan to invite parents to read their favorite fairytales throughout the week as well as participate in school-sponsored career days. Parents might want to dress as a character from the book they'll read.
Show Your Appreciation
Encourage a child's reading and writing skills by decorating and personalizing "Thank You" notes for their teacher. After you and your child create beautiful pieces of art, assist them in writing heartfelt messages with thanks for caring and teaching them.
About Dr. Vicki Folds
Dr. Vicki Folds is vice president of education and professional development for Children of America in Delray Beach, Fla. She is one of the nation's leading child development experts with 35 years of hands-on research and experience and several published childcare books including "Tray Tasking" and "Three Step Tray Tasking." Dr. Folds is currently on the National Association for the Education of Young Children's (NAEYC) Consulting Editors Panel and reviews articles for its Young Children Journal as well as future books for publication.
###