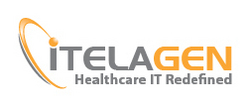 Doug brings a wealth of strategic and operational healthcare IT expertise to ITelagen
Jersey City, NJ (Vocus) April 1, 2009
ITelagen, Inc., innovative provider of one-stop, flat-fee healthcare information technology and support, today announced that Doug Petillo has joined the company's Board of Directors. Petillo, a seasoned director, investor and entrepreneur with deep domain knowledge and relationships in healthcare information technology, comes to ITelagen after ten successful years in venture capital where he focused closely on the company's target market.
Petillo comes to ITelagen from his most recent role as partner with the Edison Venture Fund. Earlier in his career, he held operating and management positions across most corporate functions for large and small companies, including product marketing, engineering and corporate finance - always with a focus on innovation, best practices and quality improvement. He has also founded and worked with successful start-ups in healthcare and is a frequent speaker in numerous industry and entrepreneurial forums and is active in the organization of prominent Mid-Atlantic venture events.
"Doug brings a wealth of strategic and operational healthcare IT expertise to ITelagen," says ITelagen CEO John O'Keefe. "We couldn't be happier or more fortunate to have him. His perspective as an entrepreneur and broad operational experience made him stand out as a venture capitalist and we're very glad he's bringing his wealth of healthcare knowledge to ITelagen."
As ITelagen serves the rapidly expanding market for electronic medical records (EMR), Petillo's particular expertise in guiding companies through periods of rapid growth takes on even greater importance. He will actively assist in strategic business planning and best practices for sales and marketing. From his particular perspective, the unique value ITelagen brings to its clients and the medical industry at large is perfectly clear to Petillo.
"ITelagen has identified and addressed the major business problem that has been impeding the adoption and broad use of EMRs," explains Petillo. "Physicians understand there are any number of sound business and operational reasons for implementing EMRs, but the truth is it's a pretty daunting prospect. Doctors are not IT professionals. How can they be sure these systems they're being sold will be fully operational, highly available and functional and deliver the value that was promised? The innovation ITelagen brings to market puts all of those worries to rest."
ITelagen has been helping physician practices and healthcare organizations adopt EMRs easily and cost effectively for years, handling all facets of EMR and IT implementation, hosting and ongoing support for a flat fee or fixed percentage. The company also offers a fully integrated outsourced revenue cycle management service, providing a true ones-stop shop for EMRs.
About ITelagen, Inc.
ITelagen® redefines Healthcare IT for medical practices by utilizing the latest technologies to offer, host and manage Electronic Health Records (EHR) applications and proactively support all aspects of the computing platform, network and staff members. It's a unique combination of practice management and Electronic Medical Record (EMR) software, real-time payer knowledge, IT know-how, and comprehensive billing services - from claims submission to insurance collection. By combining IT, hosting and certified EMR experts, ITelagen becomes the single point of contact and "One-Stop Shop" for IT, EMR and revenue cycle management, all for a flat monthly subscription fee. For more information, visit ITelagen on the Web at http://www.itelagen.com.
CONTACT:
Beverly Bartley
Vice President of Communications
Martopia
Media Representative for ITelagen
404.327.9051
###