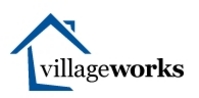 We had a great opportunity to move to a space downtown where we can be right in the action
Frederick, MD (Vocus) April 3, 2009
VillageWorks, a consistent leader in modern marketing techniques, has made another bold move. The company is dedicating its focus to social media marketing with new services and a new location.
VillageWorks has moved downtown to 50 Citizens Way, Suite 402 in Frederick, MD. The move puts the company right in the midst of Frederick's vibrant downtown scene, a fitting symbol for the way the company puts their clients in the midst of conversations about their products and services, too.
"We had a great opportunity to move to a space downtown where we can be right in the action," explains President Beth Schillaci. "This is the perfect physical symbol of what we do for our clients, too – we put them right in the middle of the action when it comes to conversations about their products and services and what their customers need."
VillageWorks is focusing on real-time market research and reputation management using the latest social media tools. VillageWorks monitors buzz about you, your company, your industry or even your competition across the Internet, from mainstream news to social media sites, to give you a real look at your target audience, what they're saying and where they're saying it.
Armed with this real-time research, VillageWorks will then develop a strategic plan to use the most appropriate new media tools – from social networks to blogs and more – to engage your audience where they already are. VillageWorks can implement that plan, or teach you how to do so in-house.
"The reality is that today, marketing isn't about 'telling' your story, it's about having a conversation about what your customers want and need," says Schillaci. "Conversational Marketing is not just social media tools like Facebook and Twitter; it's a way of engaging with a target audience to have different conversations where they already are, instead of trying to pull them to where you are. That's the reason why I call what we do 'conversational marketing' – because it's about talking with, not just to, your entire audience. Conversations can occur at different points in an organization – with partners, customer service or about new products. We help clients learn when, where and what people are saying about them, and then help them develop a way to respond."
To provide clients with everything they need to navigate the new media marketing landscape, VillageWorks has also added services, including:

Real-time market research for reputation management
Response management protocols and alerts
Strategic planning for conversational marketing
Implementation of conversational marketing plans
Training and support for implementation in-house or DIY
VillageWorks will also soon be offering workshops on topics that will include:
Strategic Social Media
What social media is, what it isn't, and how to do it right; market research; audience tailoring; resources to get it done.
Can you hear them talking?
What people are saying and how to find out; talking to people vs. talking about things; when to respond and how to do it
Social media platform specifics
Learn how to use some of the most popular social media tools including LinkedIn, Facebook, Twitter and WordPress.
"Every day there are new tools that companies can and possibly should be using to manage their reputations and market themselves," explains Schillaci. "VillageWorks takes care of finding those tools and figuring out what's best for each company. Our goal is to create the strategic framework for success across all media and markets. Whether that means training clients to handle things in-house or taking care of everything here, our strategic conversational marketing consulting can help companies thrive in today's economy."
To learn more about VillageWorks or to sign up for Beth Schillaci's blog on new media marketing, visit http://www.villageworks.net or call 240-529-3000.
###