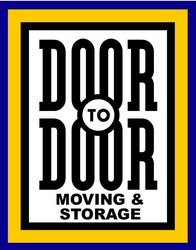 Door to Door Storage is very pleased to participate with 'Think Green & Give' and Loyola University Chicago
Seattle, WA (PRWEB) April 2, 2009
Door to Door Storage, Inc., a leading national provider of portable self-storage containers and moving services, announced that it will participate with Loyola University Chicago for its second annual "Think Green & Give." Door to Door Storage in Chicago will donate the use of portable self-storage containers along with related transportation and storage fees during the campaign. The containers will be on site at the Loyola campus from April 24th through May 9th.
During that time, students moving out of dorms will be able to donate unwanted items at several drop-off locations where the storage containers will be located. Volunteers of the school will periodically empty the bins during the day and deposit the donated items into the Door to Door storage containers for safe keeping.
Loyola University's "Think Green & Give" is presented by the Facilities Management Department, Residence Life, the Consumption and Reduction Recycling Committee, and the Center for Urban Research and Policy (CUERP http://www.luc.edu/cuerp/about.shtml) at Loyola University Chicago.
Each year during dorm move-outs, students throw numerous reusable items into the trash. "Think Green & Give" provides an opportunity to donate unwanted items to charity as students vacate the residence halls, generate less waste and reduce the amount of packing students need to do after final exams. Donations may include gently used, clean clothing and small household items. In addition, nonperishable, unopened food, and toiletries are welcomed. All items donated will benefit America's Disabled and the St. Ignatius Food Pantry.
"The 'Think Green & Give' event is a way to translate the University's core values into action," said Gina Lettiere, coordinator of CUERP at Loyola University Chicago. "The assistance of Door to Door Storage is greatly appreciated as we use the storage containers to keep the collected items safe and out of the landfill, so we can give as much as possible to those who need it most."
CUERP faculty and students, along with a wide range of state and local agencies, academic institutions and non-governmental organizations are working together to study the structure and function of the urban ecosystem, assess the effects of urban and suburban development in the Great Lakes watershed and define the impact of reduced ecological conditions on urban sustainability, biodiversity and human health.
"Door to Door Storage is very pleased to participate with 'Think Green & Give' and Loyola University Chicago," said Annette Jacobs, president and CEO, Door to Door Storage. "Every day our company moves literally tons of household items and sees a large number of them discarded. We are always pleased to have the opportunity to help keep these items from the landfill and put them to good use."
The Loyola University Chicago "Think Green and Give" will take place from April 27th to May 2nd at both of Loyola's lakeside campuses. For more information about "Think Green and Give," please contact Gina Lettiere at 773.508.8255, or e-mail glettie@luc.edu.
About the Center for Urban Environmental Research and Policy
Established in 2005, CUERP is an interdisciplinary program focusing on research of the urban landscape and how human populations interact with this landscape. CUERP is committed to teaching and training through the integration of a variety of academic departments and the Environmental Studies/Science Program. Additionally, outreach to the local community is fundamental to CUERP's mission of advancing the understanding and appreciation of the urban environment. The CUERP faculty includes more than 60 researchers with expertise in environmental issues, representing more than 20 disciplines. To learn more about CUERP please visit http://www.luc.edu/cuerp/about.shtml.
About Door to Door Storage, Inc.
Founded in 1996, Door to Door Storage, Inc. pioneered a convenient, secure and cost effective alternative to traditional self-storage and household moving. Utilizing an environmentally-friendly container design, Door to Door provides options for temporary or long-term storage in addition to moving services for both home and business customers.
Door to Door has operations in more than 20 U.S. metropolitan markets with its corporate headquarters located in Kent, Washington. For more information, please visit the company website at DoortoDoor.com.
###