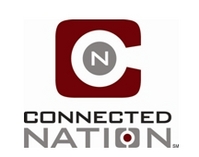 State public-private partnerships can work locally on supply and demand issues to ensure the return on this investment is measurable, is meaningful, and impacts those it is intended to help first - those Americans who were previously unserved or overlooked.
Washington, DC (Vocus) April 2, 2009
The clear path for orderliness, transparency, measurability and results has been laid out by Congress and should be considered by the agencies now responsible for investing broadband stimulus dollars, according to testimony provided today by Connected Nation's CEO Brian Mefford. Along with leaders from the Commerce Department and U.S. Department of Agriculture, Mefford testified to the House Committee on Energy and Commerce, Subcommittee on Communications, Technology, and the Internet regarding the implementation of broadband expansion projects outlined in the American Recovery and Reinvestment Act (ARRA).
Larry Cohen, President of the Communications Workers of America, has led broadband policy efforts and has seen first-hand the results that are possible when citizens are engaged through public-private partnerships such as Connected Nation.
"Connected Nation continues to build on a practical approach to bringing high-speed broadband access to all Americans," said CWA President Larry Cohen. "The real work of building a network, community by community, requires not only broadband mapping but a plan to unite public and private sector community partners who will encourage high-speed network development and usage. Universal access, especially in rural and underserved urban communities, is critical to our economic recovery and the growth of quality jobs. Connected Nation has outlined an effective plan to help get us there."
Currently, more than $7 billion through the American Recovery and Reinvestment Act of 2009 is available for broadband projects nationwide. Of this funding, $350 million funds the Broadband Data Improvement Act of 2008. These grant funds are available for states to develop public-private partnerships for grassroots-driven expansion of broadband and computer use, particularly among unserved and underserved populations.
"The Obama administration and Congress have charted an important broadband course for investing in America's future," said Mefford. "State public-private partnerships can work locally on supply and demand issues to ensure the return on this investment is measurable, is meaningful, and impacts those it is intended to help first - those Americans who were previously unserved or overlooked."
Mefford's testimony included two important suggestions to the committee regarding the Broadband Data Improvement Act, the bill passed by Congress last year to encourage the public and private sectors to work collaboratively for mapping the broadband gaps, filling the broadband gaps, and increasing broadband adoption and computer use, and fully funded in the ARRA.
First, public-private partnership is essential to a successful broadband mapping initiative. Several states have established public-private partnerships with great success collecting broadband data. This method offers a near-term solution for creating baseline broadband maps in states that can be aggregated to create America's national broadband map.
Second, the $350 million earmarked for broadband expansion and adoption in the ARRA is intended for much more than just broadband mapping. While mapping is essential to efforts of the ARRA, other elements from the Broadband Data Improvement Act are equally important such as grassroots-driven broadband awareness and adoption programs. These local programs are essential to ensuring more people are able to realize the many benefits of broadband.
Connected Nation has already implemented various components of its successful broadband model in several states including California, Kentucky, Minnesota, North Carolina, Ohio, South Carolina, Tennessee and West Virginia.
Evidence shows that these public-private partnerships are working to help connect the disconnected. For example, after just one year of the Connected Tennessee program, statewide computer ownership increased by 4% compared to stagnant national growth during the same period, according to data from Connected Nation and national estimates using data from surveys conducted by the Pew Internet and American Life Project.
The increase in computer ownership among minority households was even higher at 5%, compared to zero level growth in the rest of the nation. Significantly, among low-income minorities, household computer ownership increased by 19% in just one year, according to survey results.
Meanwhile, home broadband adoption in Tennessee has realized significant growth, particularly among minorities. Within a one-year period, Tennessee's statewide broadband adoption grew two percentage points faster than the nation, with 18% broadband growth among minorities, and 90% broadband growth among low-income minorities.
About Connected Nation: Connected Nation is a national non-profit 501(c)(3) organization that expands access to and use of broadband Internet and the related technologies that are enabled when individuals and communities have the opportunity and desire to connect. Connected Nation effectively raises the awareness of the value of broadband and related technologies by developing coalitions of influencers and enablers for technology deployment and adoption. Connected Nation works with community stakeholders, states and technology providers to develop and implement technology expansion programs with core competencies centered around a mission to improve digital inclusion for people and places previously underserved or overlooked. For more information about Connected Nation, Inc., visit http://www.connectednation.org.
###