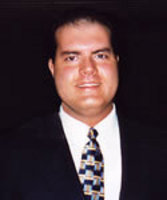 Rochester, NY (PRWEB) April 15, 2009
Rochester, NY, May 8, 2009 -- Are you experiencing pain from heel spurs, Plantar Fasciitis or Achilles Tendonitis? Rochester Shockwave Therapy is one of a limited number of facilities in upstate New York which currently offers these advanced treatments. Comprehensive and straight-forward details on these new advanced treatments may be found on the Rochester Shockwave site.
Rochester Podiatry is now skilled in utilizing advanced services in the treatment of: wound care, forefoot and rear foot surgery, diabetic foot care, joint replacement, bunion surgery and hammertoe surgery.
Dr. Massimo Pietrantoni of Rochester Podiatry,for example, has found patient acceptance and approval of these new technologies such as the Extracorporeal Shockwave Treatment and Topaz® Radio Frequency Coblation®, to be quite high. Previously, treatment for heel spurs, Plantar Fasciitis and Achilles Tendonitis was done by traditional surgery which often caused the patient a great deal of discomfort. Call Today, the team at Rochester Podiatry is available to answer any questions you may have about these advanced treatments.
Heel pain can easily be treated by ESWT. This procedure includes a series of shockwaves also known as pressure or sound waves which are focused onto the targeted tissue. These waves are delivered outside of the body to trigger your body's own repair mechanisms. ESWT procedures painlessly stimulate and reactivate healing to advance normal tissue healing. In years past, invasive surgical intervention was often required. ESWT is a non-invasive procedure.
If you have been diagnosed with and treated for chronic plantar fascitis, heel spurs or achilles tendonitis and have failed to respond to three conservative treatments, you may be a candidate for ESWT. Conservative treatments include rest, physical therapy, heel cushions, taping, cortisone injections, orthotics and others.
There is a podiatrist in Rochester NY, Rochester Podiatry, who can provide guidance and treatment with these advanced technologies. Why continue living in pain when it can so easily be cured? Check out the Rochester Podiatry site today for more information.
###