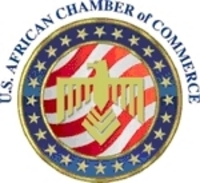 (Vocus) April 3, 2009
Washington, DC -- The U.S. African Chamber of Commerce (USACC) urges the U.S. government to consider potential impacts of Protectionism on the nations of Africa. If the economies of developed nations recover successfully from the current economic crisis, leaving African economies to fail, continued market and policy failures in Africa are likely to cause a significant shift in economic policies and orientation. There is real possibility that African governments will follow the path that many Latin American countries have taken, shifting to the left and implementing pro-socialist policies.
The USACC believes that the lesson from the global financial crisis for Africa is simple; western-style capitalism must deliver economic prosperity and sustainable and equitable development in Africa. This can only be achieved through government interventions in the market.
The USACC believes there is a need for stronger and deeper regional economic integration across the African Union. The idea presented and argued by the former African Union Chairman; President Kikwete of Tanzania, to create a single convergence institution platform for SADC, COMESA and EAC is a step in the right direction. Such a step will create an environment in which the creation of coordinated African external trade policy is possible. Such policy will promote the development of a single African Union free-trade area and customs union, enabling African to speak with a single voice at the World Trade Organization.
The global financial crisis has created a political space for economic policy and strategy maneuvering in African economies on how to manage fiscal and monetary policies in times of economic crisis, such as the need for emergence stimulus packages for African economies.
The present danger and threats of protectionism, trade discrimination, and trade distortion measures pursued by developed and emerging economies will likely reduce confidence in the World Trade Organization (WTO) multilateral trading system. The WTO promotes international free trade and reduction of trade barriers and is the only global trade governance institution to develop and administer rules of international trade between nations and facilitate global trade liberalization through multilateral trade negotiations.
The USACC is the Leading Advocacy Organization for U.S. African Relations and promotes Emerging Markets. The USACC is the umbrella organization for African Chambers of Commerce and Professional Trade and Business Associations throughout the United States and abroad.
###