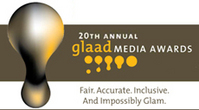 New Milford (Vocus) April 3, 2009
Spirit Journeys is pleased to announce having a role in supporting the 20th Annual GLAAD Media Awards. Being a gay travel organization that focuses on spirituality, Spirit Journeys is committed to supporting the LGBT community. Helping to bolster the work of GLAAD suits this commitment perfectly.
The Gay & Lesbian Alliance Against Defamation (GLAAD) is dedicated to promoting and ensuring fair, accurate and inclusive representation of people and events in the media as a means of eliminating homophobia and discrimination based on gender identity and sexual orientation. Each year GLAAD recognizes and honors media for their fair, accurate and inclusive representation of the LGBT community at the GLAAD Media Awards. This year there are award ceremonies being held in New York, Los Angeles and San Francisco.
The Los Angeles ceremony will be held on April 18, 2009 at the Nokia Theatre. Honorees this year at the Los Angeles awards include Kathy Griffin, who will receive the Vanguard Award. The Vanguard Award is presented to media professionals who, through their work, have increased the visibility and understanding of the LGBT community.
The Stephen F. Kolzak Award will be presented to the Rt. Rev. V. Gene Robinson. This award is presented to an openly LGBT media professional who has made a significant difference in promoting equal rights for our community. In recognition of its final season on Showtime, The L Word will receive a Special Recognition Award. Executive Producer Ilene Chaiken, along with cast members Jennifer Beals, Leisha Hailey, Kate Moennig, and Pam Grier will accept the award.
Past recipients of GLAAD Media Awards include Janet Jackson, Charlize Theron, Antonio Banderas, Eric McCormack, Elizabeth Taylor, Liza Minnelli, Whoopi Goldberg, Rufus Wainwright, Melissa Etheridge, Bill Condon, Todd Haynes, Alan Ball, Ellen DeGeneres and Sir Ian McKellen.
Spirit Journeys role will be that of a host in celebrity gift suite at the Los Angeles awards ceremony. Each visitor to the suite will be presented a Spirit Journeys Gift Certificate to attend any event of their choice. Spirit Journeys offers opportunities for the LGBT community to travel and vacation together exploring the world, or to gather together in retreat environments. Whether traveling or on a retreat, the aim is to offer a chance to play, relax and rejuvenate, while at the same time to venture into the frontiers of spirit, self-awareness and personal growth.
For additional information on Spirit Journeys' unique gay vacations, contact Howie Holben or visit http://www.spiritjourneys.com.
About Spirit Journeys:
Spirit Journeys provides conscious gay travel, vacations, retreats and workshops with a spiritual focus. Call (800) 754-1875 to learn more about Spirit Journeys.
###