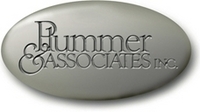 New Canaan, CT (PRWEB) April 5, 2009
Plummer & Associates, Inc. has just completed a new study on the education of Chief Executive Officers at the top 100 retailers in the United States. Today, over 85% have college degrees, a significant increase since a 2002 study which showed 60%. The number with advanced degrees has remained about the same; however the new study shows the breakdown at 23% with MBA degrees and 6% with JD degrees.
Does this continuing trend mean that the industry can no longer be led by the person who starts with a push cart? While working your way to the top may have been a viable career path in the past, the constantly evolving and complex nature of today's retail landscape requires that executives now bring that ground up experience coupled with the sophistication and strategic vision gained through earning a college degree.
Retailers have consolidated from regional companies led by founding families into massive, complex businesses requiring sophisticated tools to manage them effectively. This new breed of retailers is intensely competitive and constantly looking for cost and marketing advantages to secure their market position.
Some of the complexities facing retailers today are:

Marketing. Sophisticated reporting systems have elevated the ability to forecast demand, to measure customer buying pattern changes, brand awareness and customer loyalty, and to help build brand value. Each retailer now operates through more than one channel, (retail, e-commerce, catalog, direct marketing) requiring that the decisions made for each channel are highly strategic.
Supply Chain Management/Logistics - Today there are tools available to help retailers secure significant cost advantages throughout the supply chain while simultaneously improving customer service. This gives retailers significant competitive advantages.
Merchandise Management -Advanced technologies are now required to source merchandise for product development, assortment planning, SKU rationalization, customer knowledge, trend analysis, and inventory and category management. The most important part is utilizing these technological advances to increase profitability.
Finance - This function has quickly progressed from recording history to active involvement in creating value through analytics and is now vital in allowing a retailer to compete for capital against all other industries.
Legal - Our society has become more litigious making larger businesses more of an attractive target. The complexity of new regulations has resulted in an increase in legal staff. A retail leader is now required to be more involved and responsible for setting the tone of legal strategies.
Human Resources - Once considered just a major expense, Human Resources must now be managed effectively to create differentiation versus competition. A company's culture and devotion to the customer are now more important than ever.
Information Technology - In the past, only the IT department knew what could be done through technology. With advanced POS systems, the retailer has learned the power of information and no longer relies solely on market information provided by the vendor. Leading edge IT departments now interrelate with the entire organization by providing useful information to aid in decision making, control costs, forecast and analyze. Companies are now operating enterprise wide systems and the CEO must know the capabilities of these systems to ensure the company gains a competitive edge.
Global Reach - Gone are the days when retailers only operated stores in the U.S. with product only secured from U.S. sources. The implications of the global activities are enormous.
Highly educated executives were brought into the retail industry by forward looking retailers who saw the need for talented executives. In the late 60's and 70's the retail industry started recruiting top students from colleges and graduates from MBA programs. The top leaders at this time were: Jewel Tea, Federated Department Stores, J.C. Penney Co, Sears Roebuck & Company, Kroger, The Dayton Hudson Corporation, and The May Department Stores Company. Those recruiting programs have produced many of the CEOs for successful retailers today.
For those looking to progress up the ladder in retail, our data indicates that the career path is no longer from bagperson to CEO. If your desire is to run a large company, it is clear that you must strive to educate yourself and that education must include the rigors of earning a bachelor's degree. Your chances are greatly improved if you also earn an MBA and/or a JD degree. This is not because you need degree punches on your resume; rather it is the intellectual tools gained through formal education combined with on the job training that prepare an executive for the rigorous and evolving challenges facing retailers today.
While our past study indicated that no particular school had the lead in producing future CEOs, our current research indicates that a new trend is starting to develop. Harvard University has taken the leadership position having five CEOs with undergraduate degrees and five with MBA degrees. Second is The University of Pennsylvania's Wharton School of Business with three CEOs holding an undergraduate degree. Columbia University and the Kellogg School of Management at Northwestern University are tied with three CEOs each holding MBA degrees. The University of Illinois has three CEOs with undergraduate degrees.
It is clear the retail industry need to compete in the market place to bring the brightest talent superior intellectual tools and education to manage the business for the future.
###