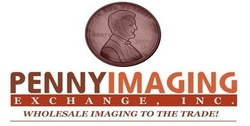 Bohemia, NY (Vocus) April 10, 2009
What would happen if the myriad of information at your library was suddenly lost due to some unforeseen catastrophe? Penny Imaging Exchange, understanding the ever growing need for the preservation of historical books, microfilmed records and delicate library materials, is in the forefront of digital imaging for archiving and access, using new state-of-the-art digital imaging technology.
Digitizing records has become a hot topic of late. A digitized record is easily searchable, easily viewed with zoom options, and is easily stored. Environmental factors may cause irreversible damage to aging books, historical documents and film collections if left unchecked. Factors such as molding, fading, and page crumbling may compromise the life and integrity of library books. As well, lack of storage space can be detrimental to a library's investments.
Digitizing addresses these issues and also opens opportunities for better record workflow and management, sharing of information as well as the preservation of archival documents.
The technology of capturing documents has changed and requires specialized technicians who are versed with using such equipment. New megapixel cameras are quite expensive but are more often being used instead of line scanners to capture the clearest archival images possible; and unlike conventional scanners, there is no need to flatten and put undue stress on delicate bindings.
Because of this new trend in the industry, Penny Imaging Exchange has gone to great lengths to invest in this brand new technology for the benefit of conversion houses and other resellers, who in close accord, will work with the libraries to define the project specifications to digitize and archive documents and assist in the preservation of valuable library assets.
About Penny Imaging Exchange
Penny Imaging Exchange, Inc. is unique in that it serves as a wholesale conversion bureau providing professional backroom services to other imaging software and conversion services providers throughout North America. The company invests in new technology to support service providers; with facilities located in New York and Georgia; personnel have over 15 years of experience in the industry
For additional information on the news that is the subject of this release (or a demo), contact Hellman Chica or visit http://www.pennieimaging.com.
Contact:
Hellman Chica
(631)563-6366 X301
hellman (at) pennieimaging.com
150 Knickerbocker Ave., NY 11716
http://www.pennieimaging.com
http://www.pennieimaging.com/video.html
###