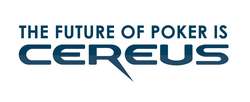 Someone's about to pop another massive jackpot
Miami, FL (PRWEB) April 4, 2009
If you've ever dreamed of putting a large dent in your mortgage, buying a car for every season, or taking a once-in-lifetime vacation more than just once, this could be your weekend. Absolute Poker and UltimateBet, two leading online poker sites, today announced that their Bad Beat Jackpot has cracked the $400,000 mark as of Friday afternoon.
"Someone's about to pop another massive jackpot," stated Annie Duke, UltimateBet's Cardroom Consultant. "Imagine winning more money than you know what to do with by losing a hand of Texas Hold'em. It's unreal."
Bad Beat Jackpot is just like traditional Texas Hold'em poker with an added jackpot component. $0.50 is collected from qualifying poker hands and placed into a constantly growing pot until someone hits the jackpot.
When an online poker player loses a hand with four eights or anything better while seated at a Bad Beat Jackpot table, 65% of the jackpot is divided among Bad Beat Jackpot players including those seated at a Bad Beat Jackpot table featuring the same limit and game type as where the bad beat occurred.
Ever since both online poker sites moved to the CEREUS Poker Network in late November 2008, Bad Beat Jackpots worth hundreds of thousands of dollars have been a regular occurrence.
At the $400,000 mark, the loser of the Bad Beat Jackpot hand stands to take home $130,000. The winner of the hand will walk away with $65,000. An additional $65,000 will be shared among the players seated at the table where the bad beat occurred and those seated at tables with the same stakes. As the Bad Beat Jackpot grows, those numbers rise with it.
Complete details on Absolute Poker and UltimateBet's Bad Beat Jackpot offerings can be found at absolutepoker.com and ultimatebet.com.
About UltimateBet
Designed with the assistance of the best poker players in the world - Phil Hellmuth and Annie Duke - UltimateBet provides the best poker games available on the net through the CEREUS poker network. Players can download the free poker software, play in free ring games and tournaments and get tips from these pros to learn the sport or to enhance their playing strategy.
About Absolute Poker
Absolute Poker is part of the CEREUS poker network and is dedicated to providing players from around the world with an online poker game experience that is second to none. Players worldwide can access Absolute Poker online 24 hours a day, 7 days a week from any PC or Mac and experience the best multi-player game online poker has to offer. Absolute Poker is committed to remaining the most trusted and best online poker experience, created by poker players for poker players.
# # #