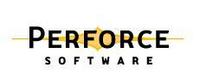 Countdown to the 2009 Perforce User Conference
(Vocus) April 6, 2009
Perforce Software announced that Robert X. Cringely, technology author, blogger and broadcaster, will be the keynote speaker at the 2009 Perforce User Conference. Cringely will kick-off the conference, April 29 to May 1 at the Flamingo Hotel in Las Vegas, and share his unique perspective on the technology industry and Silicon Valley.
In a recent podcast, "Countdown to the 2009 Perforce User Conference," Cringely discusses his perspective on the software development industry, geeks, nerds, and Silicon Valley. To listen to the podcast, visit http://www.perforce.com/conference .
Robert X. Cringely's views have been shaped by more than thirty years in and around the PC business. He wrote the popular InfoWorld column, "Notes from the Field" and his work has appeared in many well-known publications including The New York Times, Newsweek, and Forbes. Cringely is also a best-selling author and most recently he wrote and hosted the PBS documentary "The Transformation Age: Surviving a Technology Revolution with Robert X. Cringely."
The 2009 Perforce User Conference offers three days of presentations and tutorials about the Perforce SCM system, featuring presentations from Perforce customers--Google, NVIDIA, Pixar, VMware, Bio-Rad Laboratories, Open Text Corporation and Smart Bear. For more information about the 2009 Perforce User Conference, visit http://www.perforce.com/conference .
About the Perforce SCM System:
Perforce, the Fast Software Configuration Management System, is an award- winning tool that versions and manages source code and digital assets for enterprises large and small. Perforce is easy to install, learn and administer; seamlessly handles distributed development; and supports developers across a large number of platforms. Perforce ensures development integrity by grouping multi-file updates into atomic changes, enables concurrent development, and intelligently manages multiple software releases using its Inter-File Branching™ system.
About Perforce Software:
Founded in 1995, Perforce Software Inc. develops, markets and supports Perforce, the Fast Software Configuration Management System. Perforce Software is headquartered in Alameda, Calif., and sells worldwide. The company has international operations in Europe, Japan, and Australia. In addition to application software companies, Perforce customers represent a broad range of industries including game development, electronics, pharmaceutical and financial services.
Media Contact:
Sheri Aguirre
Perforce Software
+1 510.545.5403
sheri (at) perforce (dot) com
###