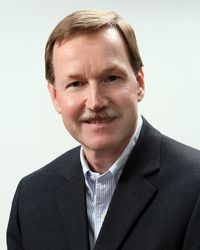 John's multi-faceted background, business acumen, and an exemplary record of growing revenue are invaluable as Databank expands its markets and national presence.
Beltsville, MD (PRWEB) April 6, 2009
DataBank IMX, a national document management systems and document conversion services leader, has announced the appointment of industry veteran John Oldham as General Manager of their Mid-Atlantic Region, headquartered in Beltsville, MD.
Oldham joins DataBank with 30 years of Enterprise Content Management (ECM) and Business Process Management (BPM) software and outsourcing services experiences, where he has held executive positions for industry startups and leaders.
In his new leadership role for Databank, Oldham assumes the management responsibility of Mid-Atlantic Region and will be responsible for DataBank's document conversion operations located in Beltsville, MD, Lynchburg, VA, and Philadelphia, PA and document management software and services sales throughout the Mid-Atlantic States.
"We are thrilled to have John join our management team," said Aschman. "John's multi-faceted background, business acumen, and an exemplary record of growing revenue are invaluable as Databank expands its markets and national presence."
Previously, Oldham has served as Senior Vice President for the software start up River Logic, a provider of advanced business modeling solutions for Business Intelligence (BI), and Global 360, an enterprise software and services provider of business process management (BPM) and content management (ECM) solutions. Oldham helped build Global 360 and served as General Manager of Worldwide Client Operations. The Company grew to $100 million in annual sales and 2,000 customers in five years during Oldham's tenure.
Other professional experiences in Oldham's noted career include executive management positions with FileNet (IBM); Reynolds & Reynolds; Network Imaging Corporation (Metavante Technologies), and Eastman Kodak Company. He holds a MBA, Marketing from Rochester Institute of Technology and a BA from the College of Wooster.
About DataBank IMX
DataBank (http://www.databankimx.com ) has rapidly become an industry leader in document management and document conversion services with nine state-of-the-art production centers nationwide. DataBank is a national full service provider of document management solutions and document scanning services. They provide a comprehensive range of imaging services, document management software, web-based document hosting, and end-to-end vertical industry Enterprise Content Management (ECM) and department-level solutions for companies and organizations that want to improve their document imaging and information management processes. As an Industry leader, DataBank understands its customers' business environments and is delivering value-added application solutions and services to thousands of clients throughout the United States.
DataBank enjoys industry partnerships with document management and technology organizations from around the world, and has recently received national recognitions for its performance and quality by Verizon Business Services, Kodak, Hyland and Digitech. DataBank also understands the importance of protecting vital information belonging to its clients with SAS 70 Type II and PCI certifications, and assists their clients in complying with HIPPA, FERPA, and other government and internal regulations.
###