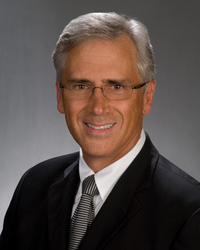 Many East Coast residents make the mistake of believing their house is the safest place for their valuables during a storm. The biggest threat to these assets may not be the storm itself, but the aftermath left in their wake including loss of power, flooding and looting
Fort Lauderdale, FL (PRWEB) April 10, 2009
Hurricane season officially begins June 1st, so the time is now to create a plan to protect assets from now until November 30, when the dreaded season officially comes to an end.
"Many East Coast residents make the mistake of believing their house is the safest place for their valuables during a storm. The biggest threat to these assets may not be the storm itself, but the aftermath left in their wake including loss of power, flooding and looting," said Marvin Chaney, self-storage pioneer and developer of the hurricane resistant robotic storage facility, RoboVault. "The second most important issue after the safety of you and your family is the safety of your important assets such as documents, valuable objects, sentimental items like photos and even collectible cars."
Chaney recommends considering these important factors when looking for a storage facility:
•Research the facility's construction - Look for a storage facility that meets or exceeds current building code for hurricane force winds. To meet the stringent new codes, buildings must be product-approved hurricane resistant, meaning all windows, doors, walls and roofing have to be approved, impact-resistant products. The Florida Building Commission issues updates to the hurricane code every three years. For more information on the recent updates, visit http://www.floridabuilding.org.
•Prepare for water damage- Most damage during a hurricane does not come from wind, but from water in the form of surges and flooding in low areas. Make sure the facility is raised to a significant height, typically considered a minimum 7-10 feet above sea level, as most surges average 5 feet in height but can reach well above 20 feet during large storms. If you are planning to store items in a multi-level facility, consider requesting a storage unit above the first floor to minimize potential water damage.
•Power is key - A lack of power can be detrimental to your valuables, especially if you have paper documents or climate-sensitive materials stored in your unit. Lack of lighting also can make hallways and aisles dark and dangerous if any contents have moved and debris is present. Before renting a space, ask if your facility has back-up power generation, what kind and for how long the power will last before regular electricity is restored.
•Plan for accessibility - Create a list of all evacuation routes and their proximity to the roads leading to your storage facility for quick, last-minute additions to your unit. Check all road routes to and from the facility to ensure easy and safe access to your valuables after a disaster as major transit arteries could be potentially blocked by debris.
•Search for security - Make sure the building is secure from looters and individuals looking to capitalize on a disaster situation. It should have surveillance cameras on the exterior and interior of the building and with key pad entry or other security devices. Ask about additional security measures such as limited access to storage units through signed documents and a remote access policy to check on the safety of your unit.
"It's very important to take every precaution to protect the items you're storing in the facility," said Chaney, who provides the following list of steps you should take:
•Packaging - Make sure you store valuables in well packed boxes secured tightly to minimize movement and shifting. If you plan on storing important documents, consider placing the papers in plastic containers with sealed lids to protect against dampness.
•Contact your insurance agent about adding coverage of your storage unit's contents to your existing policy. Take pictures of valuables and make a list of all the items in the unit for yourself and your agent in case you need to report a claim.
•Consider scanning sentimental photo albums onto a disk and copying home movies to DVD. Store the originals in water-tight plastic bins in your unit while taking a slim case of disks if you must evacuate your home guaranteeing your memories for generations to come.
--- Marvin Chaney is a developer of storage facilities in South Florida. Chaney built his career by recognizing trends in the marketplace and capturing demand with new self-storage products. He has developed his seventeenth self-storage facility, RoboVault, in which he applied new technology in ways that dramatically expand the market for self-storage among people who never before would have had use for a self-storage product. A fully automated robotic container retrieval system safely stores valuables ranging in size from exotic automobiles to precious artwork and other priceless items. Adjacent rooms offer climate-controlled wine storage and private safe deposit boxes.
Media Contact:
Jane Grant
Pierson Grant Public Relations
954-776-1999, x224
###