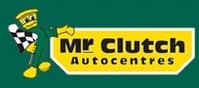 Many vehicles in the top 10 list of cool cars are still in demand, as much as they were 10 years ago
London, UK (PRWeb UK) April 7, 2009
UK-based autocentre Mr Clutch has revealed a list of the top 10 coolest cars from 1999. The list was compiled from independent customer research and the cars that made it into the top 10 range from Audis to Smart Cars. Anyone who thinks they're driving a heap of old junk might be surprised to find that they are instead the owner of a credit crunch busting babe magnet.
The list of top 10 decade old cars are - in reverse order:
10. The Daewoo Lanos - ok so we're not talking supercool here, but credit will be given where it's due. The Daewoo Lanos is a good sized family car that will get you from A-B.
9. The Smart Car City model is the equivalent to marmite - you either love it or you hate it! The novelty may have worn off, but this car makes it into the top 10 because of its nippiness, cheeky looks and the fact that you can park it almost anywhere.
8. Launched in 1998, the Ford Cougar was an American-inspired project and was hugely popular in the 1990s. Styled as a large coupe, the Ford Cougar lasted on the British market for five years.
7. Seat Ibiza - this hot hatch is still as much in demand today as it was 10 years ago. Top Gear once compared the car to Penelope Cruz: "Small, Spanish and attractive." The Seat Ibiza has had a few facelifts over the years but remains just as fun and funky.
6. The Alfa Romeo Spider still manages to turn heads one decade on. Launched in 1966, this little Italian roadster has changed its style and has been given a refreshing new-look but nevertheless remains as popular as ever.
5. With its turbo-charged engine, the Toyota MR2 remains one of the top sports cars of the 1990s. It has Ferrari-style looks which bring it charging into the top five.
4. The Audi TT is fabulously distinctive and is one of the most iconic cars of the past decade. The solidity and reliability of the Audi brand makes the TT a car that tops many wish lists - still. It drives well and looks stunning, so it was an obvious choice for our number four slot.
3. The new generation VW Beetle still carries many of the same traits as the original, which is one of the reasons this car created so much lurve. The VW Beetle also proved to be a hit with families and was one of the most fashionable family cars of the 90s. The new generation Beetle was a reinvention of an old classic, a had a huge fan base straight away. And, what's not to love about a dashboard vase holding a silk daisy?!
2. The Lotus Elise - ok so this is a bit of a poser car, but no one can deny the fact that it looks cool. The Elise is a true performance car, and yet it won't break the bank. It's perfect for drivers who want smart looks and a high spec. Job done.
1. The BMW Z3 is the ultimate cool car of 1999 for so many reasons. The Z3 was the first roadster to be produced by BMW and the German brand meant it was well-built, reliable and surprisingly affordable to run. BMW came up with a car that turned heads, so much so that it was featured in the Bond movie 'GoldenEye.' If it's good enough for James Bond, you can't get cooler than that.
So there's the definitive list of top 10 cars of 1999 - many of which are still to be found on the M25 today!
"Many vehicles in the top 10 list of cool cars are still in demand, as much as they were 10 years ago," says Joseph Yussuf, managing director of Mr Clutch. "We wanted to highlight the best of the bunch and the list incorporates a range of high end vehicles as well as the more standard vehicles."
Unsurprisingly, if you're taking on a 10 year old car, maintenance is all important. Check out its history before buying - and make sure you keep up with regular overhauls to keep it going. Maintenance needn't be expensive and, as the credit crunch hits harder, many motorists will be looking for the best value available. Autocentre, Mr. Clutch, offers an abundance of services for motorists, whether they are in need of an MOT or full service. Mr Clutch also specilises in brakes, exhausts, gearboxes and clutches.
About Mr Clutch
Mr Clutch was established in 1978 by brothers Joseph and Will Yussuff. The family-owned business maintains its original values and is one of the UK's most trusted and recognised autocentres, with more than 40 garages throughout the UK.
Mr Clutch offers a range of comprehensive services including servicing, MOTs,brakes, exhausts, tyres and clutches.
Contact
Call +44 (0) 800 67 67 67 for Mr Clutch sales and information.
Press contact
Adrienne Robins, PR manager, or Sananur Meric, PR assistant, at Adams Creative
+44 (0)1622 687729.
###