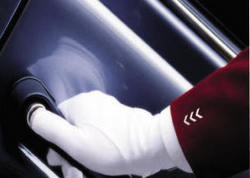 high net worth individuals are still experiencing travel, purchasing high ticket items and seeking out services that make their lives more fulfilling and offer them access to added convenience
New York, NY (PRWEB) April 10, 2009
While the world's finances are in a perpetual downward spiral, there remains a segment of the population that has yet to feel the effects. Those who reside in the high end world of luxury and surplus are maintaining open ended expense accounts for necessities such as client entertainment and personal lifestyle accoutrements. Marc Hagins, a partner in Music and Commerce, states that "high net worth individuals are still experiencing travel, purchasing high ticket items and seeking out services that make their lives more fulfilling and offer them access to added convenience".
The only differences his company sees with its clients are services and experiences that have a deeper meaning to them. "What we are seeing with our clients are family excursions to help build school house's in Africa, attending A-list charity Gala's or visiting a European country where their great grand parents were from rather than superfluous visits to privately owned boutiques and one on one attention at exclusive vacations resorts."
Music and Commerce has always sought to build out the bridge between the need of the high end client and the realization of the luxury assets. Music and Commerce's new concierge division "Private Client Services" spans the gamut of luxe from simply booking time on a chartered yacht or private jet to requests of creating a special evening on an island staffed with celebrity chefs and topped off by fireworks. No task is too small and none too large.
Private Client Services was developed as a complimentary asset for parent company Music and Commerce. When dealing with the CEO's and director's of some of the top international luxury companies, Music and Commerce wanted to go beyond the typical marketing schemes. With over 5 years in the business of luxury marketing, the team at Music and Commerce has created ties in the luxury market that allow them insider knowledge and access to which other companies may not be privy.
Music and Commerce saw the opportunity to give these high net worth clients access to things they may not have heard of or have access to.
Private Client Services will help facilitate any need of a CEO, director of a corporation or a certain cache of high net worth individual.
The market place has changed; no longer are most clients spending for lavish birthday celebrations or multiple automobile purchases. Private Client Services is a serious concierge firm that recognizes that high net worth clients are still very busy in their lives and we are there to help alleviate some of the pressures they are often under. Whether it's an investment dinner in Paris or theater tickets in New York or even arranging a group visit to the prestigious Master's golf tournament, Private Client Services creates experiences at the highest levels.
Robert Frank of The Wall Street Journal says, "Spending patterns of the wealthy are a little different nowadays. While jets, yachts, fine wines and other prestige items remain on the shopping list of the ultra-affluent, they are also devoting more money to satisfying their non material needs. They may still want an IWC timepiece or a Bentley coupe. But they may be just as satisfied spending a friendly evening with a celebrity chef, playing golf with a world-ranked player or traveling to Thailand to do volunteer work."
Music and Commerce's "Private Client Services" can meet all of these high end requests. We recognize what is going on in the world today, but we also have an understanding that certain clients still require high end services.
Private Client Services is not for everyone, it is for a certain individual who's reached a higher level in their lifestyle that even with the economic downturn in the world today. They are still willing to pay for access to exclusive experiences and the very best in services.
Music and Commerce is a luxury brand marketing company based in New York City. The company has worked with and represented some of the top luxury company's in the world, companies such as Graff Jeweler's, Mercedes Benz, Ritz Carlton and the Four Seasons. They also produce high end events for companies like Elite Traveler, the MTV Video Music Awards, the Grammy's, the Luxury Style Retreat during the Oscar's and the British Royal Family. Music and Commerce services range from marketing plans, website consultation, events and corporate branding. The company has offices in New York, London and affiliate representation in Hong Kong.
Contact: John Aduna, Partner
Music and Commerce
Tel. 1.866.70 WORLD or 1.866.709.6753
Website: http://www.musicandcommerce.com
###