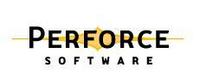 Perforce Best Practices for Codeline Management and Scripting
(Vocus) April 7, 2009
Alameda, Calif -- Perforce Software announced the lineup of speakers that will address the 2009 Perforce User Conference, April 29-May 1, at the Flamingo Hotel in Las Vegas. Presenters from Google, Pixar, NVIDIA, VMware, Bio-Rad Laboratories, Open Text Corporation and Smart Bear will share their experiences with the Perforce SCM system during the three-day event.
Robert X. Cringely, technology author, blogger and broadcaster will keynote the 2009 Conference and share his unique perspective on the technology industry and Silicon Valley. (To listen to a recent Cringely podcast, "Countdown to the 2009 Perforce User Conference," visit http://www.perforce.com/conference.)
Additional conference highlights include tutorials and presentations by Perforce engineers and consultants. For the first time, this year's program will include a three-hour Advanced Perforce Server Administration workshop. The workshop will cover a series of Perforce SCM best practices including setup, automation, performance considerations, and how to design high availability and disaster recovery solutions for attendees' Perforce infrastructure.
Onsite technical support will also be available, offering users the opportunity to discuss any SCM questions face-to-face with Perforce's technical staff.
Pre-Conference Training Maximizes Las Vegas Trip
This year there will be two pre-conference training courses offered in Las Vegas prior to the User Conference.

"Introduction to Perforce for Users and Administrators," April 26-28, is an in-depth, command-line oriented investigation of how to use and administer Perforce.
"Perforce Best Practices for Codeline Management and Scripting," April 27-28, presents best practices for codeline management that are important for all users who want to implement Perforce to its best advantage.
For complete details on the 2009 Perforce User Conference, visit http://www.perforce.com/conference.
About the Perforce SCM System
Perforce, the Fast Software Configuration Management System, is an award- winning tool that versions and manages source code and digital assets for enterprises large and small. Perforce is easy to install, learn and administer; seamlessly handles distributed development; and supports developers across a large number of platforms. Perforce ensures development integrity by grouping multi-file updates into atomic changes, enables concurrent development, and intelligently manages multiple software releases using its Inter-File Branching™ system.
About Perforce Software
Founded in 1995, Perforce Software Inc. develops, markets and supports Perforce, the Fast Software Configuration Management System. Perforce Software is headquartered in Alameda, Calif., and sells worldwide. The company has international operations in Europe, Japan, and Australia. In addition to application software companies, Perforce customers represent a broad range of industries including game development, electronics, pharmaceutical and financial services.
Media Contact
Sheri Aguirre
Perforce Software
+1 510.545.5403
###