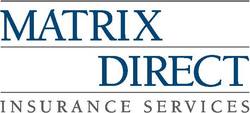 how will we pay the bills?
San Diego, CA (Vocus) April 13, 2009
Matrix Direct, a leading direct marketer of term life insurance, discusses why life insurance protection is important, and why it is important to secure while employed. Matrix Direct also examines a few alternatives for individuals who need life insurance, but are currently out of work.
Typically, the best time to find a new job is while one is currently employed. The employee has some leverage in negotiating pay, benefits, and perks with the potential new employer, and is still earning a paycheck to support his or her family.
But, life insurance protection is important to secure while currently employed as well.
Determining What You Need
While shopping for life insurance coverage, consider using some online life insurance calculators that can help determine how much coverage is right for a person's particular situation.
Talking to a licensed agent can help determine an appropriate coverage amount as well. Experts generally recommend coverage at 5-10 times your annual salary.
But, life insurance companies typically have their own guidelines to determine how much coverage is appropriate for each individual. Employment status and current income are some of the important factors in this equation.
Since current income is a key component of coverage amount eligibility, applying for life insurance while still employed is a good idea. If one waits until between jobs, it can be very difficult to get the coverage amount needed and it might be hard to get any sort of coverage at all.
Employer's Coverage as a Perk
Many employers offer employees some amount of life insurance – either free or at a reduced cost – as a part of the overall benefits package. Each employer's policy can vary widely, and the coverage often may not be adequate to protect family members. And, in many cases, the coverage ends when the person is no longer an employee.
Not the End of the Road
Let's face it – putting off a decision on life insurance can be an easy thing to do. After all, who wants to think about dying?
So, what can a person do if he or she has been putting off a decision and is now unemployed? A few options are available. If a person and his or her spouse were both employed and one of them lost a job, the unemployed spouse can declare "homemaker" status on the life insurance application.
The coverage amount for which the "homemaker" would be eligible is dependent on the working spouse's income and the life insurance company, but it could be up to $500,000.
In specific cases, the life insurance company might factor in the future employment potential. If the outlook for finding a new job is favorable, the company might accept the life insurance application for up to a certain amount of coverage.
Another option available is to look at securing a type of insurance called Accidental Death & Dismemberment, or AD&D. As the name implies, AD&D coverage pays benefits only in the event of accidental death, or certain accidental bodily injuries set out in the policy.
AD&D life insurance is typically more affordable than traditional types of life insurance and can go in force, or into effect, in a matter of days. AD&D can tide someone over until able to get full life insurance coverage.
Don't Leave Loved Ones Unprotected
Losing a job can be a traumatic experience, for both the recently unemployed person and his or her family. Questions such as "when will I find a new job?" and "how will we pay the bills?" can cause a tremendous amount of stress. One shouldn't have to stress over what would happen to loved ones in case of premature death, too.
About Matrix Direct:
Matrix Direct, Inc. is one of the country's leading life insurance agencies. Millions of Americans have contacted Matrix Direct for a free life insurance quote. Visit http://www.MatrixDirect.com for more information.
###