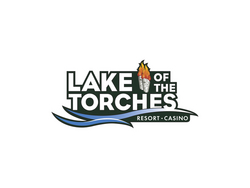 Rock of Love Bus Tour
Minocqua, WI (Vocus) April 7, 2009
Lac du Flambeau, Wis. – Known as the Northwoods' premier destination for live entertainment, Lake of the Torches Resort Casino announces a spectacular summer entertainment lineup that includes the legendary rock band Kansas, the Rock of Love's Bret Michaels, the comedy of Frank Caliendo, the men of Chippendales, and an all-star music festival featuring Sugar Ray, the Spin Doctors, Smashmouth, and DJ Mike Relm.
Be sure to mark your calendars and make these events part of your summer plans:
Kick off your summer this Memorial Day weekend with the chart-topping hits of Kansas on Saturday, May 23rd. One of the true legends of rock 'n roll, Kansas literally rocked the charts in the 1970s with their classics "Carry on Wayward Son" and "Dust in the Wind," which continues to this day to be a favorite of classic rock stations across the globe. Formed as a garage band in Topeka, Kansas, this band went on to produce eight Gold albums and two Platinum albums. Kansas will perform one show at 8 p.m.
The star of VH1's number one show "Rock of Love Bus Tour" and Poison lead singer Bret Michaels returns to Lake of the Torches Resort Casino to perform one spectacular show at 8 p.m. on Saturday, June 13th, in the outdoor Lac du Flambeau Amphitheater. Michaels stars in the "Rock of Love Bus Tour," a reality television series on VH-1 in which of group of female contestants compete for Michaels' affection through a number of tasks and challenges. Michaels rose to fame with the hit rock band Poison, which shot to the tops of the charts with hits like "Every Rose Has Its Thorn" and "Nothin' But a Good Time."
The chart-topping hits of Sugar Ray, Smash Mouth and the Spin Doctors will headline The Northern Highlands Music Festival on Saturday, July 25th, in the Lac du Flambeau Amphitheater. This day-long musical extravaganza will feature all the hits from these bands, including "Fly," "When It's Over" and "Every Morning" (Sugar Ray); "All Star," "I'm a Believer," and "Walkin' on the Sun" (Smash Mouth); "Two Princes" and "Little Miss Can't Be Wrong" (Spin Doctors). Also internationally known DJ and turntablist DJ Mike Relm will be performing the same mashups and skills he has displayed at festivals and shows like the Blue Man Group's How to be a Megastar Tour, the Coachella Music Fest and Bonnaroo. Also performing will be the regional favorite The Vic Ferrari Band and another yet to be announced regional band.
Catch every punch, kick and submission of King of the Cage "Connection" on Saturday, July 18th, in the Lac du Flambeau Amphitheater. This national Pay-Per-View event will feature some of the nation's premier martial artists competing in a series of thrilling cage matches starting at 7 p.m. Also expect to see renowned MMA referee Herb Dean officiating as well as other celebrity guests in the audience for this national event. After the fights, head on over to Lake of the Torches' convention center for a free themed after show party from 9 p.m. to 1 a.m. For King of the Cage "Connection", guests must be at least 14 years of age and accompanied by an adult or 18 years of age to attend the show unaccompanied.
Enjoy a wild girls' night out with the world famous Chippendales all male review on Saturday, August 8th. The ladies will be screaming for more as these men delight them with their sensual moves and sizzling physiques. They'll perform two shows at 7 p.m. and 9:30 p.m. in the convention center.
Laugh out loud to the hysterical comedy of Frank Caliendo on Saturday, August 15th at 7 p.m. and 9 p.m. in the Hall of Nations Convention Center at Lake of the Torches Resort Casino. Caliendo is the star and host of Frank TV, his own sketch show seen on TBS. In the show, Caliendo performs many of his trademark impersonations, including outrageous takes on such notable people as George W. Bush and Bill Clinton, Jay Leno, Dr. Phil McGraw and Donald Trump. A former cast member of MADtv, he's been featured on FOX NFL Sunday making game predictions with his dead-on impersonations. He can also be frequently seen on Dish Network commercials impersonating actor Al Pacino and pro football hall of famer John Madden just to name a few.
Experience the magic and wonder of the first-ever cirque style show in the Northwoods with the ZZYXZ troupe this Labor Day Weekend on September 4th and 5th. Inspired by the world famous "Cirque du Soliel" shows of Las Vegas, this talented group of artists and dancers will have you on the edge of your seat as they perform amazing dances, aerial acts and awe-inspiring balancing routines. This will be a truly unique opportunity for those who are intrigued by this form of performing art. As a special note, the troupe will be performing a special all age's family matinee on Sunday, September 5th.
Michael J. Broderick, Director of Marketing for Lake of the Torches remarked: "Once again we are excited to be holding this summer's best entertainment options for the Midwest at our casino-resort. No doubt this will be a phenomenal summer of music, mixed martial arts, comedy and winning! We are really excited to once again provide the platform for some of the nation's best entertainers."
For ticket sales, call 1-800-25-TORCH, ext. 6222. You must be 18 to attend all shows unless otherwise noted. Updated information about these shows will be available at Lake of the Torches' website, http://www.lakeofthetorches.com.
Situated on the shores of Pokegama Lake and nestled in Wisconsin's Northwoods, the Lake of the Torches Resort Casino has a feel of a classic Northern retreat and reflects its Ojibwe culture and heritage. The casino has over 800 slot machines (including a non-smoking area), 12 blackjack tables and three poker tables, a high-stakes Bingo Hall seating up to 500 persons, the 24-hour Game Time Grill and the Eagle's Nest Restaurant. The hotel has 101 well–appointed rooms, the Dancing Waters Lounge and the Woodland Oasis pool area. The 8,500 square-foot Convention Center with the Hall of Nations offers an outstanding venue for entertainment, receptions, trade shows, meetings, presentations and seminars.
More information on upcoming events at Lake of the Torches is available at http://www.lakeofthetorches.com.
###