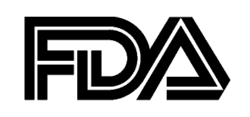 The fact is that individuals are not getting the full nutrition value of their foods. To compensate for this, supplements and vitamins provide the body with everything your body needs to function at optimal capacity
Tampa, FL (Vocus) April 10, 2009
Condition Nutrition, America's One Stop Nutrition Shop(tm), has received numerous emails and inquiries from customers concerning the safety of sports nutrition products. That's why Condition Nutrition is announcing a survey on our site starting April 14, 2009 to get to the bottom of consumer concerns about the Health and Safety of Nutritional Supplements, Vitamins, and Sports Nutrition. Whether its a debate over Creatine, lack of FDA regulation, or legitimacy of a product, it seems that there is always something controversial in the sports nutrition industry. Nutritional Supplements range from common multi-vitamins to more hardcore pro-hormones and other anabolic precursors. The question often posed it where the line is drawn between safe healthy supplementation and dangerous or ineffective products? How does the consumer really know that what is on the label is in the bottle?
Recently several companies have come under attack for false labeling, one of which is BSN. BSN was recently engaged in a lawsuit which alleged that BSN falsely claims that its products contain a new form of creatine called "Creatine Ethyl Ester Malate", or "CEM3." The suit claims that not only did BSN's products not contain CEM3, but that CEM3 does not exist and is impossible to manufacture. Rivera v. BSN, inc., 2008 WL 4906433 (C.D. Cal. 2008). While these claims have been made, BSN is still one of the top selling manufacturers in the industry with results and customer testimonials to back it up. Their products still line the shelves of gyms and health food stores across the country. Other manufacturers such as Hi-Tech Pharmaceuticals have also come under fire for the ingredients in their products. Hi-Tech Parmaceuticals, Inc. v FDA, 544 F.3d 1187 (11th Cir. 2008). Cases like this often create serious doubt on the legitimacy of the industry as a whole.
While cases like this do exist, most manufacturers develop quality products that abide by Good Manufacturing Practices (GMP) and provide accurate labels for their products. Most nutritional supplements are researched and tested by respectable universities and are supported by scientific evidence. The fact is that in today's society most of us do not get all the nutrition that we need in the foods that we eat. Processing, pesticides and other toxins severely limit the nutritional benefits of eating foods that would otherwise be healthy and supply you with all the nutrition you require. "The fact is that individuals are not getting the full nutrition value of their foods. To compensate for this, supplements and vitamins provide the body with everything your body needs to function at optimal capacity" commented Joseph A. Sochet, President of Condition Nutrition. Some hardcore products like Nitric Oxide activators and some pro-hormones give you what you need to build healthy lean muscle mass."
While it is true that the sports nutrition industry is not FDA regulated, buying from a reputable manufacturer can ensure that you are consuming a safe product. There are so many small companies out there trying to get their products in the market and that is where safety concerns begin. Even though the FDA regulates food and drugs, there are many loopholes for companies to get around accurate labeling. For instance, if there is less the .5g of trans fat in any food item the company is able to label the product with 0g of trans fat. So even with FDA regulation the labels don't necessarily tell the whole truth. Nutrition is important and supplementation, if chosen wisely, can be one of the best decisions you can make for your health. "I stand behind the products I sell and I only warehouse the products I believe in," affirms Mr. Sochet. "This is our commitment to our customers."
Condition Nutrition wants to hear from you! The results of the survey will be posted as a follow-up to this press release.
###