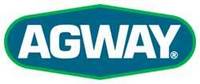 Westfield, MA (PRWEB) April 10, 2009
AGWAY partners with "The Garden Guys" talk radio network.
Agway headquarters and Distribution Center located in Westfield Massachusetts, is pleased to announce a major 52 week sponsorship of "The Garden Guys" talk radio network. Beginning April 2009 Agway will sponsor live garden talk, recorded branding and product commercials as well as product promotions and give aways to increase awareness of the Agway Brand and Private Labeled Product lines and to help consumers get answers to their yard and garden questions.
Agway, A Division of Southern States Cooperative Inc in Richmond, Virginia is the primary supplier to the Agway Dealer Network and services over 436 dealer locations in eleven states from Maine to Pennsylvania; providing Pet, Wild Bird Seed and Feeders, Lawn, Garden and Farm products.
Our distribution product lines include an assortment of Agway branded, private labeled products under the names; Agway, Feathered Friend, Big Red and 'Lil Red as well as most national brands. Agway....Brands you Trust. People Who Know.
The Garden Guys radio show airs on Sunday mornings from 6am to 10am(EST) on AM & FM radio stations that cover MA, CT, VT, NH, ME, NY and RI. Garden Guys hosts, Sam Jeffries, Jim Zoppo, and Layanee DeMerchant offer listeners expert advise on the spot with live Call ins during the show at Toll Free 1-888-443-9473 or through their Garden Talk web chat feature on http://www.garden-guys.com .
To find out more about the garden guys visit http://www.garden-guys.com
To find out more about Agway, our products and our dealer locations visit http://www.agway.com
Agway….Brands You Trust. People Who Know.
###