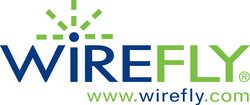 The message from cell phone shoppers has been clear: give us a great selection, make the purchasing experience simple, and provide us with low pricing that's easy to understand
Reston, VA (Vocus) April 8, 2009
Wirefly (http://www.wirefly.com), the leading online authorized retailer of cell phones and wireless service plans, announced today several important enhancements to its brand promise as part of its ongoing commitment to being America's trusted source for cell phone shoppers. These improvements include: straightforward pricing with no rebates, fast free FedEx shipping on all purchases all the time, The Wirefly Satisfaction Guarantee, and the appointment of John Bailey as Chief Customer Service Officer.
GREATER SAVINGS ON MORE CELL PHONES WITH STRAIGHTFORWARD PRICING. Wirefly has always offered savings on a greater selection of cell phones than its retail counterparts. Now it has simplified pricing even more, with clear out-the-door savings of up to hundreds of dollars versus buying directly from a retail store. "The message from cell phone shoppers has been clear: give us a great selection, make the purchasing experience simple, and provide us with low pricing that's easy to understand," said Andy Zeinfeld, CEO of Simplexity, parent company of Wirefly. "We've responded with our best discounts ever: lower, straightforward prices with instant savings on every device we sell."
FAST, FREE FEDEX SHIPPING. Shipping costs and speed-to-ship are huge factors in determining whether people choose to buy online or offline. According to the fourth annual Top 40 Online Retail Satisfaction Index report from ForeSee Results and FGI Research, nearly one-fifth of shoppers cite shipping costs as the reason for not purchasing online, and even more cite the need to get their purchase quickly. "Customers research and shop online, but then buy at a retail store for two reasons: they don't want to pay for shipping, and they don't want to wait," said Zeinfeld. "We've solved both of those issues at once. Now every cell phone purchased at Wirefly.com will come with fast, free FedEx shipping."
THE WIREFLY SATISFACTION GUARANTEE. Choosing the right cell phone can be confusing, but Wirefly is passionate about making it easy. To help take the stress out of purchasing a cell phone, Wirefly has created The Wirefly Satisfaction Guarantee. Customers can purchase any phone, see and feel it, make some calls, check the reception and carrier coverage in their area, and decide whether to keep or return the device. If they aren't satisfied, Wirefly will take it back with free return shipping.* To lead this initiative, Wirefly has announced the appointment of John Bailey as Chief Customer Service Officer. With over 25 years of experience in the sales and wireless industries, Bailey will oversee all aspects of the Wirefly customer experience. His passionate commitment to customer care will ensure every one of Wirefly's customers will receive superior service. "I am extremely excited to enter into this new role at Wirefly," said Bailey. "As Chief Customer Service Office, I look forward to bolstering this companywide commitment to the customer. Our team's motto is: 'We are not satisfied unless every one of our customers is satisfied'."
"Wirefly has been America's trusted source for cell phones for many years," said Zeinfeld. "We've grown to be the internet's premier authorized cellular retailer – and we've done it by making cell phone shopping affordable, accessible, and easy. We work hard to give our customers the finest online shopping experience and we believe these enhancements to our brand promise will further showcase Wirefly's dedication to customer service and satisfaction."
*For more information, please visit http://www.wirefly.com/about/guarantee/.
About Wirefly
Wirefly (wirefly.com) is the online leader in one-stop comparison shopping for cell phones, wireless service plans and wireless accessories. Owned and operated by Simplexity, Wirefly is the internet's leading authorized dealer for every major cellular carrier in the U.S. Wirefly also offers discounts and services not available in retail wireless stores, including real-time online order status and tracking, and the lowest prices – online or anywhere else -- on cell phone devices from Motorola, Nokia, Samsung, LG, BlackBerry and many other cell phone handset manufacturers. Wirefly.com has been named Best of the Web by Forbes magazine as the "best all-around number portability portal" and "Best in Overall Customer Experience" by Keynote Performance Systems. For more information on Wirefly, its wireless products and its services, visit http://www.wirefly.com.
Contact
Megan E. Murray
Director, Corporate Communications
703.657.4102
###