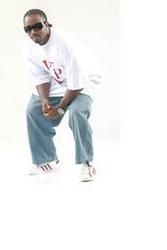 We are looking beyond books. I am also looking to acquire entire companies that fit with in my vision
New York, NY (PRWEB) April 10, 2009
The company started with "Bloody Money" written by Leondrei Prince. Game recognizes game and Jones is on top of this new game. Jones has his ear to the street. When he finds a talent he is able to make decisions that can change a writer's life. He gets stories that are hot topics on the streets.
SKP is run very much like a 1980s music label. Jones is giving deals to writers and is now working with investors to back companies that he has identified as an acquisition target. Joe Joe Jones is a savvy businessman and book store owner.
SKP has released over twenty books to date and has recently engaged an investment partner to finance its acquisitions. "We are looking beyond books. I am also looking to acquire entire companies that fit with in my vision," says Joe Joe Jones, CEO of Street Knowledge Publishing. SKP is aggressively launching new divisions for its diverse acquisition of writers with favorable deals and the resources to are critical for him to build the next major publishing entity.
With the use of his hard work and the Internet http://www.streetknowledgepublishing.com, Jones has taken writers from the street to the board room of the best publishing companies in America.
SKP owns bookstores, as well as distributes books. Jones' authors writes about the street level criminal masterminds unlike Charles Manson or Bernie Madoff. With the days where even the "Tot Mom" Casey Anthony are being approached for book deals Jones is not just capitalizing on a niche market, he owns it.
Street Knowledge Publishing announced today that it is working on a deal with music artist and actor Philly Chase and other known rappers to act in the movie version of "Bloody Money". "People like John Grisham and Steven King have done this for years. It is nothing new," says Jones. "Jones is utilizing his publishing company's distribution outlets to break up and coming writers into the new money game in the entertainment industry…Book deals," says Richard Victor Mahee, Stars Confidential.
###