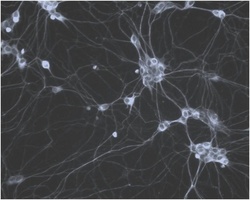 At 71 years of age there is little interest on my part or anyone else's to opt for lung transplants. I think this is disgraceful for our FDA to prohibit the use of autologous stem cells except in a very narrow concept so that people are forced to seek relief outside the USA
Broomfield, Colorado (PRWEB) April 9, 2009
The American Stem Cell Therapy Association (ASTCA) announced today the on-line publication of its patient web-site, http://www.safestemcells.org, which reflects the activities and opinions of patients driving the Safe Stem Cells NOW! movement. The patient movement was formed in response to the FDA's position that the patient's own adult stem cells are drugs and should be regulated as such. The patient group believes that this misclassification of adult stem cells will dramatically slow the availability of therapies without adding any significant patient safety.
Barbara Hanson, the co-founder of http://www.stemcellpioneers.com, stated "Adult stem cells are cells from our own body. They are very safe. There are no moral or ethical issues. They are safer than taking aspirin and yet the FDA has classified our own stem cells as drugs that require regulation. This means that prolonged investigations, including lengthy clinical trials, will be required for each and every disease and application that adult stem cells could be used for. This could take years and years. It smells of big pharma to me and many others."
A critical initiative for the ASCTA and the Safe Stem Cells NOW! movement is to bring public awareness to the FDA's position so consumers, and those who stand to benefit from safe stem cell therapies, have the opportunity to be heard. "We get letters and calls every day from people suffering from a variety of conditions and diseases that have no known cure who are eager to access stem cell therapies.", Hanson adds. "Many of them are forced to look outside the U.S. for treatment, which involves prohibitive travel and procedure costs."
One of those patients is Beverly Lessard, a 71-year-old patient from Florida, who has been diagnosed with end stage emphysema. Her late-stage condition prohibits extensive travel and the estimated cost of $12,000 to $50,000 is unaffordable. "At 71 years of age there is little interest on my part or anyone else's to opt for lung transplants. I think this is disgraceful for our FDA to prohibit the use of autologous stem cells except in a very narrow concept so that people are forced to seek relief outside the USA," wrote Lessard.
Adult stem cells are ready for early clinical use now and can be processed with the same techniques commonly used in existing in-vitro fertilization labs. "Classifying them as drugs will not add to patient safety, but it will delay treatment to patients who don't have 1-2 years to wait, let alone 5-7 years," stated Christopher J. Centeno, M.D., a founding physician member of ASCTA. "ASCTA has established lab guidelines which will allow the safe use of the patient's own adult stem cells under the supervision of doctors," continued Dr. Centeno.
Adult stem cells are different from embryonic stem cells. Adult stem cells are found in the human body in various tissues. In order to obtain enough to treat a condition or disease, they often need to be cultured, similar to today's fertility treatments. Adult stem cells have undergone much more research than embryonic stem cells and thus are closer to real world treatments. These adult stem cells are taken from the patient's own body (autologous) and ASCTA believes that they are therefore safest for use in treating patients.
About Safe Stem Cells Now!
The Safe Stem Cells NOW! Movement was started by the American Stem Cell Therapy Association and driven by its patient members. The movement's goal is to inform patients and physicians that their ability to access safe stem cell treatment is being heavily restricted by pharmaceutical industry agendas and by the FDA. For more information, visit http://www.safestemcells.org.
About ASCTA
The ASCTA is a physician group comprised of various medical and surgical specialties whose goal is to bring safe stem cell therapy to patients by establishing laboratory and clinical guidelines. Christopher Centeno, M.D. is a board certified pain management specialist in Colorado who utilizes The Regenexx Procedure, an innovative adult stem cell therapy that helps patients avoid the need for more invasive orthopedic surgery. Dr. Centeno has published numerous medical research papers on the clinical application of adult mesenchymal stem cells. For more information, visit http://www.stemcelldocs.org.
MEDIA CONTACT:
Holly Hamann
media (at) stemcelldocs (dot) org

# # #