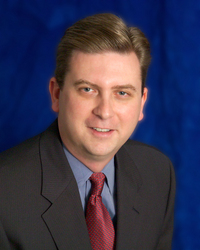 The Smart Retirement Solution(SM) will address those issues and provide strategies to resolve them
St. Louis, MO (PRWEB) April 13, 2009
Many Baby Boomers are wondering if they will be able to retire as planned considering the current economic downturn and the fact that many have experienced a 40% hit on their portfolios last year.
A recent report in Business Week stated - "For the second time in eight years, savers have watched in horror as their 401(k) s, 403(b) s and other retirement savings were hit with sharp declines. This time around, the household wealth destruction is even greater because of the nationwide fall in home prices." http://today.msnbc.msn.com/id/28814777/page/2/ During the economic crisis, retirement plans have lost nearly a quarter of their value, according to a new report from Spectrem Group (Retirement Market Insights 2009).
Unfortunately, the Boomer generation shoulders more responsibility for their retirement than any previous generation. In 1980, 3 of every 4 retirement plans were company sponsored pension plans when the employer offered either a defined benefit plan or a defined contribution plan. According to the U.S. Department of Labor, by 2006 only 1 of every 7 plans was a pension plan when the employer offered either a defined benefit plan or a defined contribution plan. The Pension Plan environment put the responsibility of funding and managing investment risks on the employers' shoulders who usually hired professional financial experts to handle the decision making. Regrettably, many in the Boomer generation are not trained to make those financial decisions because their expertise is in a different area.
A recent Employee Benefit Research Institute report shows that at the end of 2007 almost 25% of those people age 56 to 65 had more than 90% of their 401(k) accounts invested in stocks. The report also shows that two of every five in that age bracket had at least 70% in stocks. http://www.ebri.org According to John Murry, CFP®, Managing Member of LegaGroup, LLC, a Registered Investment Advisor in St. Louis, "Boomers over age 50 are the ones most likely concerned about reaching their retirement goals considering 1 in 4 have watched their retirement nest egg shrink by roughly 45% since the stock market high in October 2007. They only have a few years before retirement to boost their savings rate to meet their goals."
LegaGroup, LLC of St. Louis is offering a new Financial Planning Service, the Smart Retirement Solution(SM), which focuses on helping the 50+ Baby Boomers approaching retirement deal with their financial concerns. The Smart Retirement Solution(SM) is a flat fee-only planning service designed by LegaGroup to help Boomers and other investors get better control of their retirement plans.
The Smart Retirement Solution(SM) consists of a series of face-to-face meetings where LegaGroup will help investors define their retirement goals and design prudent solutions to help concerned investors align their resources with their goals so they can attain the retirement lifestyle of which they've dreamed. LegaGroup will also examine the investor's current asset allocation and make suggestions about ways to reduce the volatility and improve the return of their investment portfolio.
Many unexpected changes in the financial market place are altering the landscape daily. Most people are wondering how the current financial landscape will affect their long term financial outlook. "The Smart Retirement Solution(SM) will address those issues and provide strategies to resolve them," said Murry. For more information on the Smart Retirement Solution(SM) program contact John Murry at 314-727-3444 or go on line to http://www.legagroup.com.
LegaGroup, LLC, a St. Louis based financial advisory firm, was founded to provide a disciplined investment experience tailored to each client's unique situation. As a fee-only Registered Investment Advisor, we are committed to putting each client's interests ahead of our own interests.
# # #