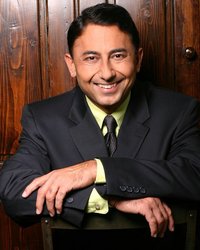 Henry Mayo is a very safe place for the advanced surgeries we regularly perform.
Westlake Village, CA (Vocus) April 13, 2009
Dr. Khanna, M.D., founder of the Khanna Institute, is proud to announce he has joined forces with the Henry Mayo Newhall Hospital, located in Santa Clarita California. Dr. Khanna has been accepted as a part of the skillful staff of Henry Mayo Hospital, after a detailed interview, background, and verification process.
Henry Mayo Hospital President and CEO, Rodger Seaver warmly welcomed Dr. Khanna, who is extremely pleased that he will be able to contribute to the prestigious hospital. Dr. Khanna says, "Henry Mayo is a very safe place for the advanced surgeries we regularly perform."
In addition, as part of his philosophy of giving back to the community, Dr. Khanna contributed most recently to the Cart Wheel Foundation. The Khanna Institute and Henry Mayo are also working together towards donations and care for the Arthritis Foundation.
The Khanna Institute plans to bring the latest technology and care to Henry Mayo. By using small incisions, no stitches, and the most advanced skill to cataract surgery, by performing these tasks Dr. Khanna ensures the safety and success of the surgery. Patients are able to return to daily activities and work sooner; some have gone to work same day. Dr. Khanna brings the new age procedures PRELEX and Presbyopic Refractive lens exchange. PRELEX helps restore near and distance vision in each eye, eliminating the need of reading glasses. Dr. Khanna will also be able to provide restore aspheric 3 D and Crystalens HD, the most recent advances in medical technology.
Both Dr. Khanna and the Henry Mayo Hospital share the passion of giving superior care to patients all over Southern California.
###