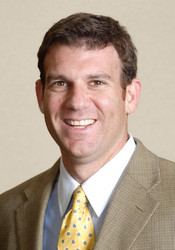 He is an accomplished communications executive with a consistent history of achievement in public relations, newspaper reporting and television/radio production
Atlanta (Vocus) April 13, 2009
Mike Rieman recently joined the staff of Flammer Relations, Inc., a public relations agency specializing in residential real estate and related business-to-business accounts.
As Senior Account Manager, Rieman provides leadership for other Flammer Relations account managers and staff and is involved in recruiting new business for the company.
Prior to joining Flammer Relations, he spent the past 10 years working in public relations, newspapers, radio and television. He has extensive experience working on large public relations accounts, including Atlanta Spirit, LLC, Belk, THE TOUR Championship presented by Coca-Cola and LongHorn Steakhouse.
At Flammer Relations, Rieman manages several real estate accounts, both residential and commercial, for which he establishes media relationships, writes news releases, newsletters and articles and organizes special events.
"Mike's depth of traditional public relations and knowledge of social media is a huge asset to the Flammer team," said Carol M. Flammer, President of Flammer Relations, Inc. "He is an accomplished communications executive with a consistent history of achievement in public relations, newspaper reporting and television/radio production," added Flammer.
Rieman graduated from the University of Georgia with a degree in speech communication. He is a member of the Atlanta Press Club, Greater Atlanta Home Builders Association's Sales and Marketing Council and the Hemingway Society. He resides in Kennesaw, Ga. with his wife Loretta and two children.
Flammer Relations, Inc. is a public relations agency specializing in residential real estate, non-profit and business-to-business accounts. Flammer Relations has extensive real estate experience in the Southeast, including single family, townhomes, active adult, condo conversions and mixed- use projects. Services include strategic public relations, media relations, Social Media and blogging for SEO, special events coordination and copy writing for newsletters, Web sites and advertorials. For more information on Flammer Relations, Inc., visit http://www.flammerpr.com or call 770-383-3360.
Amanda Winters
Account Manager
Flammer Relations, Inc.
50 Shotgun Rd., Cartersville, GA 30121
Direct: 770-383-3360x27
Cell: 770-596-1703
Fax: 770-383-3392
http://www.flammerpr.com
# # #