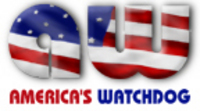 We have faith that the President and Congress will take us up on our offer to meet these victims, we have faith they will instantly see the gravity of the issues facing these innocent homeowners
Ferndale, WA (PRWEB) April 13, 2009
Americas Watchdog, and its Homeowners Consumer Center is calling on President Obama to get personally involved with what is about to become the worst homeowner environmental disaster in US history. According to the group, "we are certain this imported toxic Chinese drywall affects 100,000's of new, or remodeled US homes, we know the drywall is emitting toxic gases, that are strong enough to degrade copper, silver, and other metals, and most importantly homeowners, their children, or family members are getting really sick, and a federal response is long overdue." The group says, "we need real science on the imported toxic Chinese drywall, we need to know why it is making people sick, and we need to know it now. We also need a US president, US Congress, and federal agencies to respond to this dire situation now." According to Americas Watchdog, "for good reason the news media mocked the federal response to Hurricane Katrina. We believe the imported Chinese drywall issue has the potential of being much worse than Katrina, and time is of the essence, because people exposed to the Chinese drywall are getting sick." For more information please call the Homeowners Consumer Center at 866-714-6466, or contact the group via their web site at Http://HomeownersConsumerCenter.Com.
Americas Watchdog and its Homeowners Consumer Center believe that imported Chinese drywall will be discovered in significant quantities throughout the US. It has already been found in Florida, where the number of new or remodeled homes could reach 150,000+, in Louisiana and Mississippi, the numbers could reach 30,000+, in Texas, Colorado, Nevada, Virginia, Maryland, California, Oklahoma, Oregon, Alabama, Georgia, Connecticut, Arizona, and other states the toxic building material has been discovered in significant quantities. There are numerous class action lawsuits and/or lawsuits that have been filed over the toxic drywall issue. According to Americas Watchdog, "here's the problem, we do not think the class actions alone will provide the homeowners nationwide with enough money to turn a toxic house into a clean house that can then be re-sold, or deal with the health issues. We are not even sure what the testing protocols are, because of lack of good science, we don't know if people should move out of their home, if it contains the toxic Chinese drywall, given the possible severe health implications. We need an immediate federal response to this disaster. We believe a Congressional disaster relief bill will be needed to fix these toxic houses. The people who purchased these homes or remodeled these homes are innocent bystanders, no different than victims of a natural disaster. They need help now."
"President Obama, if you could take a day this week, we would like to introduce you to several hundred people in a housing sub-division in Fort Myers, Florida. Their 400+ unit subdivision is infested with toxic Chinese drywall; these people are sick, and they fear their homes are now worth zero. Bring the EPA with you, and order them to get working on this national disaster immediately." The group says, "we need science on how to test these houses, we need medical experts to determine what exposure to toxic Chinese drywall will do to a homeowner or their family's health, and we need real solutions on how we can fix these houses--now." For more information please call the Homeowners Consumer Center at 866-714-6466, or contact the Http://HomeownersConsumerCenter.Com.
"We are also super worried about New Orleans, Louisiana, Mississippi, Texas, the Florida panhandle and other areas affected by hurricanes like Katrina. To mention nothing of the US homes remodeled since 2001. Many repair crews with no licenses, or insurance bonds, installed imported Chinese drywall in homes affected by these storms, or remodeling jobs.
Congress needs to allocate emergency funds to help the tens of thousands of innocent homeowners, who now have toxic Chinese drywall in their homes." The group thinks there could be 100,000's of new, or remodeled homes with the toxic Chinese drywall in all U.S States. "These people cannot wait for four years for a class action to settle. They need a federal disaster bill right now. We bail out banks that defrauded consumers & their investors on their mortgage loans with hundreds of billions, we bail out auto makers for making cars Americans do not want to buy, with billions, if Congress really wants a US stimulus program, help these hundreds of thousands of US homeowners rebuild their homes, so they are safe, for the families & children, who live in them."
"We have faith that the President and Congress will take us up on our offer to meet these victims, we have faith they will instantly see the gravity of the issues facing these innocent homeowners" Most of these homes were built by undocumented workers, who in a 1099 tax fraud scheme and in collusion with the homebuilders, paid no federal taxes. As this federal funding starts to clean up these toxic homes, Americas Watchdog will insist that, only actual US citizens do the toxic clean up work and rebuilding, with full adherence to a Federal Labor laws, and tax rules."We think we will need organized labor to assist in training the workers, so the job gets done right."
For more information contact the Homeowners Consumer Center at 866-714-6466 or contact the group via their web site at Http://HomeownersConsumerCenter.Com.
Americas Watchdog and its Homeowners Consumer Center are all about homeowners and taxpayer protection, as well as corporate responsibility.
###