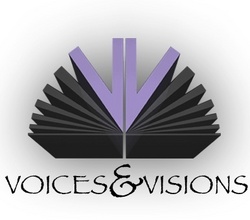 very strong impact. It definitely added a higher element of professionalism.
Montclair, NJ (Vocus) April 14, 2009
While the respondents elaborated upon a plethora of ways they have used video in the past, many noted - not surprisingly -- that utilizing video clips on their websites as well as a number of social networking sites is a key direction for the future. Other uses included: investor meetings, training sessions, recruitment (on the Internet, intranet, and through DVDs), employee town hall meetings, Public Service Announcements, promotional purposes, educational objectives, documentary shorts, presentations to board members and potential donors, fundraising events, conferences, marketing collateral, teaching tools, and local cable network programming.
Benefits clients have received from video include differentiation from competitors and providing valuable information to end-users quickly and effectively. A large corporate client noted: "Internally, it is great for employees to physically see and hear their colleagues on screen.... People retain more of the information…. For our events, the videos are always high energy with beautiful images, so it's very entertaining and motivating. It sets the right tone for impact." Another large corporate respondent said the videos used at an investor meeting had a "very strong impact. It definitely added a higher element of professionalism." One nonprofit called the impact of video "priceless," adding: "Through video we have been able to demonstrate through non-scripted testimonials and real life actions … just how effective our high quality … programming really is." Another stated: "The videos we have used have assisted in raising awareness to our evolution and growth as an organization, spelling out our mission and vision statement and clarifying the roles of those who work with us. The impact has been significant. On a scale from 1 to 10, I can say 9.5."
In a question that asked respondents to describe on a scale of 1 to 10 their experiences working with V&V (with 10 being the highest rating), the average grade was 10, with 30% of those responding to this question giving V&V an off-the-chart score of 10+. Stated one client: "From giving us focus, to a totally carefree set-up, to a non-invasive filming and interviewing process, to post production, V&V is tops!" Another: "Personable, flexible, approachable, engaging, articulate, patient, creative, insightful, constructive..." A third: "They do a terrific job at capturing the core message of each video." A marketing VP from a major international corporation operating in over 40 countries which outsources to V&V despite having an internal production team wrote: "I love working with V&V because they understand our objectives, as well as help educate us on other benefits of video. V&V is creative and takes the time to develop a story line, along with attractive visuals. They make it a fun experience." Wrote another corporate client: "One of the best vendors I have had the chance to work with." A "10+" grader added that V&V's work "is of the highest quality, and they are so easy to work with, as they are dedicated, creative, and so hard working."
Tempering the video enthusiasm, many of the respondents noted that the current economic climate has resulted in the slashing of their marketing budgets and thus the reduction of video projects in 2009. Nonetheless, they expect video to be a priority when the economy rebounds.
V&V is an award-winning corporate video production company, the greatest strengths of which lie in the backbone of its origins: For over 12 years the company's principals, Ellen Friedland and Curt Fissel, have also been producing documentaries for global distribution and have a long record of success on PBS and through other broadcast outlets. V&V brings the same combination of high-end cinematographic, writing, editing, and related talents found in their broadcast documentaries to the production each corporate client wants to create, ranging from web clips to promotional, marketing, investor relations, industrial, educational, fundraising and other videos.
V&V does not work in any one vertical market. Rather, the company's clients include firms in the financial services space, law firms, pharmaceuticals, media outlets, real estate, manufacturers, and nonprofits with an array of missions.
"We are looking forward to helping our clients convey their messages through video and other forms of multimedia in the new market landscape that will be created as the economy begins to blossom again," Friedland stated.
An unofficial survey sent by video production company Voices & Visions Productions to its recent clients pointed towards the increasing demand for video on the web, although internal uses of video are also numerous and on the rise. While no mathematical formula could ascertain a numerical return on investment for the use of video in a marketing or other campaign, clients noted "significant impact" produced by this medium. In questions related to satisfaction with the services of Voices & Visions, the average rating, on a scale of 1 to 10 with 10 being the highest, was a 10 since a number of respondents gave ratings above that grade.
###