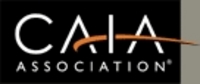 AllAboutAlpha.com is the leading voice for thoughtful, reasoned consideration of alternative investment news. The nuanced and strategy-neutral stance that the website has taken is in direct alignment with our mission to provide the finance industry with insights into this growing field. We are committed to maintaining this independent voice as we move forward
Amherst, Mass. (PRWEB) April 15, 2009
The Chartered Alternative Investment Analyst CAIA Association announced today that it has acquired AllAboutAlpha.com, one of the leading online voices of the alternative investment industry.
"The integration of AllAboutAlpha.com into the CAIA family is a reflection of our mandate to provide the industry with salient and topical alternative investment knowledge. As a daily publication, AllAboutAlpha.com offers a perfect complement to the CAIA program, which is focused on foundational and long-term alternative investment education," said Craig Asche, executive director of the CAIA Association.
The CAIA Association has been an AllAboutAlpha.com sponsor since November 2007. In acquiring AllAboutAlpha.com, Christopher Holt has been retained and will continue in his role as its managing editor and lead writer. Christopher Holt founded AllAboutAlpha.com in 2006.
"AllAboutAlpha.com is the leading voice for thoughtful, reasoned consideration of alternative investment news. The nuanced and strategy-neutral stance that the website has taken is in direct alignment with our mission to provide the finance industry with insights into this growing field. We are committed to maintaining this independent voice as we move forward," said Mr. Asche.
"As a CAIA designee myself, I have long appreciated the CAIA Association's holistic view of portfolio construction and the role of alternative investments within it," said Holt. "I look forward to providing my fellow CAIA members with increased access to alternative investment knowledge available through AllAboutAlpha.com and to encouraging their active participation in the community we have created."
About the CAIA Association
The Chartered Alternative Investment Analyst Association® is an independent, not-for-profit global organization committed to education and professionalism in the field of alternative investments. Founded in 2002, the Association is the sponsoring body for the CAIA designation. Recognized globally, the designation certifies one's mastery of the concepts, tools and practices essential for understanding alternative investments and promotes adherence to high standards of professional conduct. More information is available at http://www.caia.org
About AllAboutAlpha.com
AllAboutAlpha.com is an independent website covering news, analysis and opinion on the world of alternative investments. With over 10,000 unique monthly visitors, AllAboutAlpha.com is regularly cited by leading trade publications and websites in the hedge fund and asset management communities. AllAboutAlpha.com was founded by Christopher Holt, CAIA, an industry commentator and frequent speaker at alternative investment conferences.
###