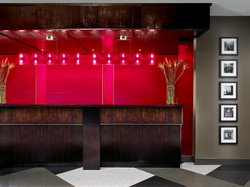 you want it, you got it
Nashville, Tenn. (PRWEB) April 15, 2009
The Hotel Preston, a boutique Nashville Hotel, invites families to celebrate Mother's Day and Father's Day this year with the new "Mommy Me Time" and "My Father, My Hero" packages.
For Mother's Day, Hotel Preston is offering the Mommy Me Time package, allowing guests to show moms their appreciation by giving them the one thing a busy mom never has - alone time.
After enjoying an in-room massage, mom can relax at the Hotel Preston's pool while dad and the kids will have a fun-filled day experiencing the IMAX theatre at Opry Mills and exploring the Adventure Science Center. The entire family will enjoy brunch at Café Isabella the next morning.
The Mommy Me Time package has all the necessities to make sure your mom gets the rest and relaxation she deserves, including:

An hour long, in-room massage session just for mom
Tickets to the IMAX and the Adventure Science Center for dad and the kids
Family brunch at the Café Isabella
Dads won't be left out this Father's Day. Guests of Hotel Preston can celebrate their all-time hero by booking the My Father, My Hero package. This package will give dad all the relaxation and exhilaration he needs.
Even dads need to be pampered once in awhile. This special day will start with a hot steam shave and shoe shine at the acclaimed Trim Classic Barber. Once dad is good and relaxed, we'll surprise him with a trip to the Nashville Superspeedway for a ride that is sure to get his adrenaline pumping. Dad will experience real life racing thrills by riding shotgun in a two-seat NASCAR-style stock car driven by a professional at speeds up to 165 MPH, while mom and the kids cheer him on from the stands. A disposable camera is included for the kids to get shots of their hero in action.
Hotel Preston is offering the Mommy Me Time package from May 1 through May 10 so families can fit it into their busy schedules. Pricing for Mommy Me Time Package begins at $289. The My Father, My Hero package starts at $275 and can be booked June 12 through June 22.
About Hotel Preston
Situated in the heart of Nashville, Tenn., the Hotel Preston offers a luxurious experience for all travelers. It operates on a "you want it, you got it" philosophy offering a pet-friendly atmosphere, a pillow menu, down comforters, wireless Internet access, and even a lava lamp and pet goldfish if one desires. The Nashville hotel is only minutes away from Opryland, downtown and the airport; shopping; sports; restaurants; art galleries and theatres, providing hotel guests easy access to all Nashville has to offer. More information can be found at http://www.hotelpreston.com . You can also check us out on Facebook or Twitter.
###