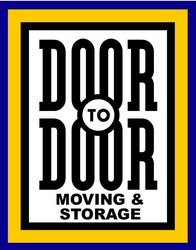 Door to Door is very pleased to announce this program in addition to having the participation of so many colleges and universities
Seattle, WA (PRWEB) April 16, 2009
Door to Door Storage, Inc., a leading national provider of portable self-storage containers and moving services, announced the launch of its Summer Storage Package, http://www.doortodoor.com/collegepromo . This special offer will be available to students at more than 119 colleges and universities including Boston College in the east and throughout the nation to UCLA in the west.
"Door to Door is very pleased to announce this program in addition to having the participation of so many colleges and universities," said Annette Jacobs, president and CEO, Door to Door Storage. "We know that students have enough to handle when they're in the midst of preparing for finals, so we're here to help them take the hassle out of moving."
When students vacate dorms at the end of the school year for summer vacation, they need somewhere to safely store their belongings until they return to school. Door to Door's summer promotion offers students a one-time flat charge (dependent on location) that covers the delivery of the portable self-storage container, includes five medium boxes in which to pack their belongings, a lock to secure the container, along with up to 120 days of storage, and final redelivery in the fall. Working closely with the colleges and universities, Door to Door tailors delivery of containers on campus in conjunction with each school's move out schedule.
In addition to the special Summer Storage Package, Door to Door offers an ongoing College Partnership Program. This flat-fee service is a convenient way for students, newly hired graduates, faculty members or alumni to relocate--whether they're moving back home or to a new job.
To learn more about Door to Door's Summer Storage Package, please visit http://www.doortodoor.com/collegepromo or call our dedicated toll-free number, 888-509-7850.
About Door to Door Storage, Inc.:
Founded in 1996, Door to Door Storage, Inc. pioneered a convenient, secure and cost effective alternative to traditional self-storage and household moving. Utilizing an environmentally-friendly container design, Door to Door provides options for temporary or long-term storage in addition to moving services for both home and business customers.
Door to Door has operations in more than 20 U.S. metropolitan markets with its corporate headquarters located in Kent, Washington. For more information, please visit the company website at DoortoDoor.com.
###