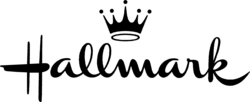 Bradford, UK (PRWEB) April 16, 2009
Well, now you can thanks to the celeb loving folk at Hallmark Cards and OK! magazine. Cards.hallmark.co.uk have launched a fab selection of OK! cards on-line. There are 22 different cards to choose from with everything from cards for your husband or your best mate's birthday to amazing invites to make sure your party is the bash of the century!!
Have you ever imagined having your wedding covered or announcing the birth of your baby in OK! magazine? Well now you can! All you need to do is go online and add your favourite photos as well as headlines and stories and you're away! Super stardom can be as fast as a next day delivery away!
We have 22 headlines to choose from (please insert) from £XX to £XX
So get your camera and your mouse clicking and create your own big scoop stories today!
Hallmark
Established in the UK in 1958, Hallmark Cards is the UK's leading greeting card publisher. As well as greeting. Hallmark also produces related products such as wrapping paper, gift bags, social stationery, gift products, birthday cards, fathers day cards, anniversary cards and personalised cards.
Many of the best selling greeting card designs found on the high street are available at http://cards.hallmark.co.uk but the site provides users with the best opportunities for personalisation allowing the user to create a truly unique greeting card from the comfort and convenience of their home or workplace.
For further details please contact:
Gaby O'Grady/Louise Woodward/Tori Homer at Lucre
T: 0113 243 1117
http://cards.hallmark.co.uk
###