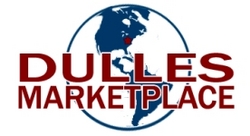 Local searches convert into local sales at a staggering percentage, both for online and offline businesses
Dulles, VA (PRWEB) April 17, 2009
To celebrate the upcoming launch of their new online coupon service, online community portal DullesMarketplace.com has just announced that it is offering limited local businesses the opportunity to add their coupon to the page for free. This limited-time offer is part of a series of special programs designed to help alleviate the strain on marketing budgets through the tough economic climate.
The dedicated page of their website will be in fairly high promotion in the area and is designed to rotate coupons on each successive page view in order to maximize the effectiveness of each one. Visitors to the page will be able to easily download each coupon and will also be given the opportunity to sign up to have the latest offers emailed to them on a monthly basis.
Carleigh Jacobsen, spokesperson for DullesMarketplace.com, believes the power of coupons as a marketing and sales device is significant, and that the free offering will help business owners generate more sales leads in the current economic downturn.
"Local searches convert into local sales at a staggering percentage, both for online and offline businesses," Jacobsen stated. "In today's economic climate, any discounts for often-used services or products are usually well-received. Area businesses often spend thousands of dollars per month sending out direct mail coupons that are often unwanted or ignored.
"At DullesMarketplace.com, we have a growing audience of targeted local prospects. It is our desire to make this new webpage be a first-stop for anyone getting ready to make a purchase from any local merchant. Because of this, our advertisers should realize a strong response to their ad."
This service allows the businesses to link directly through to their website from their coupon. They will also be given access to a secure membership area where they are able to log in as often as they'd like to make unlimited updates to their offer and see real-time download statistics in order to help track and test conversions.
DullesMarketplace.com offers a range of marketing services designed to help local businesses thrive, including featured business listings in their comprehensive local business directory, classified advertising, and more.
About:
DullesMarketplace.com is an online portal serving the ever-growing Dulles area of Northern Virginia. Comprising of the most comprehensive online guide to the area and local targeted marketing for business owners, DullesMarketplace.com enables businesses to target prospects within the local area more effectively and raise brand awareness amongst core customers.
Contact:
Carleigh Jacobsen
Spokesperson
DullesMarketplace.com
carleigh @ dullesmarketplace.com
703-552-1236
###