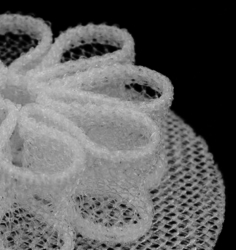 It is both an innovative and interesting approach
Irvine, CA (PRWEB) April 20, 2009
Hernia repair is one of the most common surgical operations performed today, with over a million procedures done annually across the world. Yet after more than 100 years of these procedures being performed, there have been few advances in the understanding of what causes hernia and hence how it should be treated.
The biggest leap forward in hernia repair was the move away from suturing tissue to tissue; toward implanting small meshes into the defect to reinforce the body's natural musculature. This has seen a considerable reduction in recurrence of the hernia (The hernia returning) but many doctors still consider the rate too high, especially considering the high volume of patients that undergo this kind of surgery. In addition to recurrence, the repair itself can cause other complications that can have a long term, debilitating effect - chronic pain being one of them.
Insightra Medical has spent the last two years working with doctors to get a better understanding of the problems in hernia and then create products that overcome the significant shortcomings of current therapy. Of particular interest has been the inguinal hernia. By going back to basics, trying to understand the underlying causes of hernia, the company is developing products that show the promise of revolutionizing the way hernias are repaired.
Inguinal Hernia:
"Many people view the inguinal region as a static hole," explains Prof Giuseppe Amato from the University of Palermo. "They see it as a weak spot in the wall of the abdomen where a tear occurs leaving a hole. The strategy has been to either pull together the hole to close it, or plug the hole, or place meshes over the hole to close it off. But in all these repairs there's a simple problem. The underlying reason why the hole is there has not been addressed."
Following years of histological and surgical research, the team of clinicians and engineers have made some interesting new discoveries that have led to a very different product strategy. The team has viewed the inguinal hernia as a dynamic hole that has been blocked by many years of damage. The damage causes scars and changes in the muscle that stop the body's protective mechanisms from keeping the bowel in place allowing a hernia to form. This initial work has recently been published in the prestigious journal - Hernia.
Prof Amato and a team of histologists from Trieste, Italy have been amassing evidence that supports their theories around these underlying changes; work which is due to be published soon.
"It is a revolutionary theory," says Prof Amato. "But it led us to look at the repair in a very different way. Our goal is to first unblock the body's natural closure mechanism thereby restoring the dynamic nature of the inguinal canal and then affect a repair which is fixation free and does not restrict dynamic motion. This is critical to avoiding the classic complications seen with other repairs"
The PHR (Physio Hernia Repair) procedure developed by Prof Amato involves first dilating the defect with a circumferential dilator, freeing up the blocked muscle fibres and restoring the body's natural defence mechanism. This part of the procedure is akin to divulsing a blocked sphincter.
While the inguinal canal is restored to near normal function, it still has a propensity for damage and must be treated with an implant, which is designed to prevent future recurrence. This "dynamic" implant is a revolutionary new kind of system that moves in concert with the inguinal canal as it opens and closes, thereby seeking to avoid the significant problems with static repair. It is believed that unlike static plugs, PHR is held in place by the gripping force of the newly repaired inguinal sphincter, thus negating the need for any fixation whatsoever.
Animal studies conducted at the Experimental Zooprofilactic Institute of Palermo - Sicily, in conjunction with the Surgical Department of the University of Palermo directed by Prof. Romano, have revealed interesting new tissue in-growth patterns, suggesting a dynamic physiologic repair of the area. "Unlike a typical plug repair which can cause a hard fibrotic knot, these excised implants are soft and pliable, says Dr. Amato."
The PHR procedure has been conducted in over 60 patients in a feasibility trial. Some patients now have four years of post surgical follow up, and more than half are out over two years. Initial results in terms of recurrence, pain and complications have been very encouraging. A major multicentre trial is scheduled to begin in 2009.
"With such a wealth of both pre-clinical and clinical data we have been able to create a very unique product," says Steve Bell, President of Insightra Medical. "Based upon this new theory we will be launching an optimized product hoping to give tissue dilation and device delivery, facilitating the dynamic features described by Prof Amato. Our R&D team has been working diligently to get this innovative and patent protected new product ready for market."
Additional European centres such as Frankfurt-Offenbach, Germany have evaluated the procedure and are keenly waiting the new product. US sites are not far behind, with a US 510K projected for Q3-09.
"It is both an innovative and interesting approach," said Prof Vittorio Paolucci, head of surgical department at Frankfurt-Offenbach. "We have evaluated the procedure on five patients with good results so far. We are now awaiting the commercial product to join in the multicentre trial."
The company is planning to release a commercial version of the product in Q3-09 and conduct ongoing clinical trials to evaluate the product's performance.
"Hernia repairs have been performed for a long time," says Steve Bell. "And the results, although good, could be much better. Our goal is to focus on the base science and underlying pathology to create new ways of addressing these common surgeries to produce even better results."
Insightra has high hopes for this innovative approach to inguinal hernia repair, and sees a promising future in this field of surgery.
About Insightra Medical Inc: A privately owned medical device company based in Irvine California. With a range of innovative products such as 7Fr Intra Aortic Balloon Catheters, ReeTrakt ultra low profile surgical retractors and a pipeline of innovative products in the fields of gynecology, general surgery and cardiology.
###