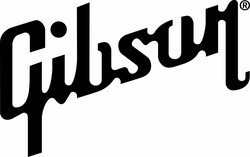 Sam Ash is America's Favorite Music Store.
New York, NY (Vocus) April 16, 2009
Sam Ash, the musical instrument megastore, and Gibson and Epiphone Guitar, the leaders in musical instrument manufacturing, have announced special celebrity appearances during the exclusive nationwide tour in celebration of their 85th Anniversary. As one of the leading musical instrument and accessory retailers in the country, Sam Ash offers one of the largest selections of Gibson and Epiphone guitars and has been offering award winning service since the company's inception in 1924. In addition to the exciting events planned for each tour location, some of the world's best known musicians will be making special appearances at various locations. Stars like the Car's Eliott Easton will take photographs with guest, sign autographs and maybe even play a few chords. From Camp Freddy's Billy Morrison to Say Anything's Jake Turner, the Sam Ash tour is destined to be one that fans will not soon forget. Media are invited to attend in each location.
The artist schedule includes the following stops. Media and guests are encouraged to contact the individual store directly for exact times of each appearance:

April 17, 2009 Cherry Hills, NJ:
School of Rock All Stars and Black Rebel Motorcycle Club
2100 Route 38, Cherry Hill NJ 08002 ph 856-667-6696
April 21, 2009 New Haven, CT
Jeff Gitelman of Alicia Keyes band
95 Amity Road, New Haven, CT 06515 ph 203-389-0500
April 30, 2009 Edison, NJ
Hosts of FUSE TV's "Talking Metal" show John Ostrosky and Mark Stringl
1831 Rte. 27, Edison NJ 08827 ph 732-572-5595
April 22, 2009 Huntington, NY:
Wes Hutchinson
269A Walt Whitman Rd., Huntington Station NY 11746 ph 631-421-9333
April 24, 2009 Brooklyn, NY:
Steve Conte, New York Dolls
2600 Flatbush Ave, Brooklyn NY 11234 ph 718-951-3888
May 5, 2009 Las Vegas, NV:
Sasha Kristov, Cher; and House Band, Rock Star: INXS
2747 S. Maryland Pkwy, Las Vegas NV 89109 ph 702-734-0007
May 6, 2009 Ontario Mills, CA
Billy Morrison, Camp Freddy; and Circus Diablo and Doug Aldrich, Whitesnake
Ontario Mills Shopping Ctr. 4449 Mills Circle, Ontario CA91764 ph 909-484-3550
May 7, 2009 City of Industry, CA
Billy Morrison, Camp Freddy; and Circus Diablo); Doug Aldrich, Whitesnake
18031 Gale Ave, City of Industry CA 91748 626-839-8177
May 8, 2009 Canoga Park, CA
Elliot Easton from the New CARS
20934 Roscoe Blvd, Canoga Park CA 91304 ph 818-709-5650
May 12, 2009 Cleveland, OH
Cleveland's own Michael Stanley
5700 Mayfield Rd The Greens of Lyndhurst, Lyndhurst OH 44124 ph 440-446-0850
Jake Turner of Say Anything and Aslyn
2999 Cobb Parkway, Atlanta GA 30339 ph 770-818-0042
Best known as the lead guitarist for The Cars, Elliot Easton is one of the world's most recognized musicians and has his own signature Gibson SG model guitar. Currently Easton is a member of The New Cars along with original member Greg Hawkes and singer/songwriter Todd Rundgren. He has also been featured and played the solo in the Click Five song Angel to you (Devil to Me). Easton will appear at the Canoga, CA location between 6-8pm on May 8, 2009.
Billy Morrison, scheduled to appear May 6 and May 7, 2009 in the Ontario Mills, CA and City of Industry, CA location respectively is best known as an English guitarist, singer and songwriter who plays with Los Angeles based band Camp Freddy. Morrison also fronts Circus Diablo and has hosted Indie 103.1's Camp Freddy Radio with Dave Navarro in 2008. Morrison will be giving guests a sneak peak at his upcoming Inspired By Gibson USA model during his appearances where he will sign autographs and meet and greet his fans. Doug Aldrich from the mega-hit group Whitesnake will join Morrison at the two California locations.
On Friday, April 17, 2009 The Black Rebel Motorcycle Club will join the School of Rock All Stars at the Cherry Hills, NJ Sam Ash location in two separate exclusive appearances throughout the day. The Black Rebel Motorcycle Club is an American alternative rock band from San Francisco now based in Los Angeles and best known for its chart-topping brand of garage rock, blues, folk, revial and often religiously inspired lyrics. The Paul Green School of Rock is the original and performance based music school in the country. The School of Rock All Stars are comprised of the best and brightest musical students from 35 branches. Since 1998, the School of Rock All Stars have been mesmerizing audiences with their amazing performances. Other visits include Steve Conte from the hit group NY Dolls, BMI recording artists Jake Turner from Say Anything and Asyln and the School of Rock All Stars currently taking Broadway by storm. Award winning guitarist Wes Hutchinson will appear at the Huntington NY Sam Ash location and Cleveland's own Michael Stanley will make a very special appearance at the Sam Ash location in Lyndhurst, Ohio at 7:30pm. Sasha Kristov, best known for his appearances on Rockstar: INXS and member of House Band will bring his unique style to fans at the Las Vegas, NV Sam Ash location on May 5, 2009.
More celebrity appearances will be announced throughout the next few days. Be sure to check back at http://www.samashmusic.com
The Sam Ash tour will kick off on Wednesday, April 15, 2009 in King of Prussia, Pennsylvania and conclude on Friday, May 29, 2009 in Atlanta, Georgia. Gibson and Epiphone clinicians will arrive at each Sam Ash location aboard the exclusive Gibson tour bus . Consumers will have the chance to experience interactive sessions with trend-setting guitarists who have played on stages around the world, learn special Gibson and Epiphone guitar tricks, and information on caring for your instrument. Clinicians will perform throughout the day and at each stop guests will have the chance to win an archtop classic, the Epiphone Alley Kat guitar. Sam Ash will be unveiling a massive selection of Gibson and Epiphone guitars offering consumers exclusive tour deals in-store. The first 50 guests to arrive at each store will qualify for a free string change and care session by a certified Gibson/Epiphone specialist who will be on-site. Sam Ash will also be offering free exclusive t-shirts to the first 100 visitors at each store.
The overall tour schedule is below along with phone numbers of each Sam Ash location where consumers and media can call for more details:
April 15, 2009 King of Prussia, PA (610) 265-6444
April 16, 2009 Franklin Mills, PA (215) 612-1339
April 17, 2009 Cherry Hills, NJ (856) 667-6696
April 21, 2009 New Haven, CT (203)389-0500
April 22, 2009 Huntington, NY (631)421-9333
April 23, 2009 Carle Place, NY (516)333-8700
April 24, 2009 Brooklyn, NY (718)951-3888
April 28, 2009 Paramus, NJ (201)843-0119
April 29, 2009 Springfield, NJ (973)376-5161
April 30, 2009 Edison, NJ (732)572-5595
May 5, 2009 Las Vegas, NV (702)734-0007
May 6, 2009 Ontario Mills, CA (909)484-3550
May 7, 2009 City of Industry, CA (626)839-8177
May 8, 2009 Canoga Park, CA (818)709-5650
May 12, 2009 Cleveland, OH (440)446-0850
May 13, 2009 Columbus, OH (614)436-3919
May 14, 2009 Cincinnati, OH (513)671-4500
May 15, 2009 Indianapolis, IN (317)577-3006
May 20, 2009 Burbank, IL (708)499-3485
May 21, 2009 Lombard, IL (630)424-0767
May 22, 2009 Buffalo Grove, IL (847)253-3151
May 26, 2009 Richmond, VA (804)967-0707
May 27, 2009 Raleigh, NC (919)855-9581
May 28, 2009 Charlotte, NC (704)522-9253
May 29, 2009 Atlanta, GA (770)818-0042
About Gibson and Epiphone:
Gibson is known worldwide for producing classic models in every major style of fretted instrument, including acoustic and electric guitars, mandolins, and banjos. Gibson's HD.6X-PRO Digital Guitar, the Gibson Robot Guitar and the new Gibson Dark Fire represent the biggest advances in electric guitar design in over 70 years. Founded in 1894 in Kalamazoo, Michigan, and headquartered in Nashville since 1984, Gibson Guitar Corp.'s family of brands includes Epiphone, Dobro, Maestro, Kramer, Steinberger, Tobias, Echoplex, Electar, Flatiron, Take Anywhere Technology, Slingerland, Valley Arts, Oberheim, Sunshine Piano, Baldwin Piano, J&C Fischer, Chickering, Hamilton, and Wurlitzer. Visit Gibson's website at http://www.gibson.com or http://www.gibson.com/press. Customer Service 1-800-4GIBSON (1-800-444-2766).
About Sam Ash Music:
Sam Ash Music is celebrating its 85th anniversary serving the musicians of the world since 1924. They are the largest Family Owned Business in the music products industry with 45 locations in 16 states with a foot hold in almost every major music market. Sam Ash is proud to be one of the Largest Gibson and Epiphone dealers in the country and they show that by offering the largest selection of the Gibson Family of Musical Instruments and Accessories. Come into any Sam Ash Music store and you will see, hear and feel the difference as to why "Sam Ash is America's Favorite Music Store." For more information go to http://www.samashmusic.com
CONTACTS:
Caroline Galloway
Gibson Guitar
615-423-4904
Sam Ash Music
516-932-6400 Ext 144
###