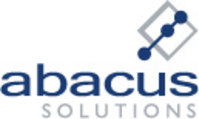 Our mission is to partner with our customers to provide the most resourceful technology infrastructure solutions with the highest quality equipment, supported by exceptional customer service
Atlanta, GA (PRWEB) April 19, 2009
Abacus Solutions, a leading multi-platform provider of enterprise-level IT products and infrastructure services, today announced a new partnership with Juniper Networks, Inc., a leader in high-performance networking. Through the partnership, Abacus Solutions will now offer its customers a broad Juniper product portfolio, spanning routing, switching, security, application acceleration, identity policy and control, and management.
Abacus Solutions has been named an Elite J-Partner, a level which is earned through significant investment in training, certifications and demo equipment and is achieved by a select group of partners that are committed to growing their Juniper business by designing and delivering high-performance networking solutions for their customers.
"Our mission is to partner with our customers to provide the most resourceful technology infrastructure solutions with the highest quality equipment, supported by exceptional customer service," said Patrick Hiller, CEO of Abacus Solutions. "The new alliance with Juniper Networks further establishes our goal of delivering high-performance IT solutions that offer flexibility and reduce the total cost of ownership."
Juniper Networks offers a high-performance network infrastructure that creates a responsive and trusted environment for accelerating the deployment of services and applications over a single network. This fuels high-performance businesses. Additional information can be found at juniper.net.
About Abacus Solutions
Abacus Solutions architects multi-platform enterprise-level, server, storage and networking solutions by offering technologies from leading vendors. Products include new and used servers, software, networking and storage solutions. Whether new or expertly refurbished and warrantied equipment is needed, Abacus works directly with, and across, the purchasing and IT departments at both strategic and deep-dive technical levels to match the right equipment, budgets and processes to a company's direct needs -- delivering technology much faster than working directly with OEM vendors, at a fraction of the cost. For additional information, call 770-738-1101, 1-800-605-5446 or visit abacusllc.com.
###