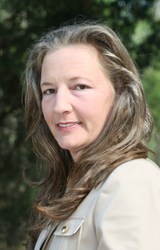 Every violent film, TV show or video game is an opportunity to teach proper values.
Hillsborough, NC (Vocus) April 17, 2009
On April 20, the world will pause to remember the 12 people who died and the 23 people wounded during the Columbine shootings in Colorado. Many schools across America responded with a zero-tolerance policy to bullying and threats, which the Secret Service has determined to be ineffective. Laine Cunningham, an author and cultural explorer, says the most effective answers can be found in the traditions of Native American and other cultures.
In tribal cultures around the world, storytelling is used as a teaching tool. Very young children are told simple stories with basic values. As the kids get older, the stories grow longer and take on deep moral layers. By hearing made-up tales about people and the things they do, kids learn how to act…and how not to act. They also learn that there are consequences for behaving badly.
Even the folktales and fables handed down from European cultures have a violent component. Open The Grimm Brothers collection to any page to find violence in everything from Goldilocks to The Three Pigs. Cunningham says there's a good reason for the chaos. "The guidance provided by adults helps children understand the repercussions of violence," Cunningham says.
The guidance teaches important values about how to act toward others. Since violence in the real world includes everything from war to abuse and murder, traditional stories from nearly every culture contain the same thing. Because a hero often saves the day, the stories help children know what to do in a similar situation. "Sheltering children from violent stories actually puts them in danger," Cunningham concludes.
The modern equivalent is found on TV, in movie theaters and even in video games. Unfortunately, not all programs or games have a lesson. That's where parents come in. They need to create an opportunity to teach their kids basic values. As the children get older and watch more complex shows, they will have a strong foundation on which to build.
Cunningham developed the top three questions parents should ask their children after they've been exposed to a violent story or game. All the questions are intended to open a dialog between parent and child. The adult can measure exactly how the kids are developing and decide when to offer additional guidance.
First, talk to the child about a single violent act shown in the program or the game. Ask: How did you feel when that person got hurt? This will help determine how much empathy the child already has for others. Often, Cunningham says, the child will express a surprising level of compassion.
Then ask: Is hurting someone ever OK? The answer in most cases will be no. But children as young as five or six might say yes. They might explain that policemen sometimes need to hurt bad people to save the good people.
Children can recognize from an early age that the world has some shades of gray. Denying that the shades exist will only confuse them. It's much better to discuss law enforcement efforts and how that's different than the behavior of regular people. The child then has clear boundaries.
The last question might be the most important: If you were in that same situation, what would you do? This discussion serves two goals. Parents can make sure the proper values are being instilled. They can also teach the children how to handle danger. The kids might never face a Hollywood killer or the pumped-up warriors of video games but they will know how to stay safe.
"In Native American culture, the younger generation is the future. They need to be taught the proper ways right from the start," Cunningham says. "Every violent film, TV show or video game is an opportunity to teach proper values."
Some years ago, Cunningham spent six months camping alone in the Australian outback learning about Aboriginal culture. She integrates the tenants of Native American spiritual beliefs into her life and is a traditional buckskin dancer. She has also been certified as a master practitioner of Huna, a system of traditional Hawaiian beliefs. Using the wisdom from these different tribal cultures, she helps modern people find answers to issues they face every day.
She speaks extensively on how modern people can benefit by learning tribal traditions. Her novels also help eliminate the boundaries that separate different cultures. This summer she will release Seven Sisters, a collection of essays tied to Aboriginal folktales that address modern issues like love and relationships, community, and mutual respect. She plans to have a similar collection of essays tied to Native American stories available by winter.
Her first novel, Message Stick, is a thriller that weaves traditional Aboriginal stories into a modern plot. When Gabriel Branch searches the outback for his best friend, he must face a murderous shaman and the Aboriginal heritage he lost long ago. The novel has won two national awards and was featured in a celebrity swag bag. Called "The best novel in ten years," it is a gripping account of how ancient and modern cultures are struggling to live together in Australia.
Cunningham has been quoted on these and related issues on MSNBC, BFNN and USA Today. She can be reached at 336-267-6572 or through her website for speaking engagements and public appearances.
###