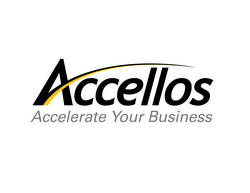 Our aim has always been to create more innovation in supply chain software for less investment by our customers
Colorado Springs, Colorado (Vocus) April 16, 2009
Accellos, a leading provider of supply chain execution software solutions, has been selected as a Top 100 Logistics IT Provider by Inbound Logistics Magazine.
"Our aim has always been to create more innovation in supply chain software for less investment by our customers," said Matthew Turner, Vice President of Marketing for Accellos. "We've accomplished this largely due to the support of our loyal customers and the dedication of our employees who share a passion for warehousing, trucking and logistics software. Being named a top provider of logistics technology is both an honor and encouraging proof that we continue to offer new value for our customers."
The Inbound Logistics Top 100 IT Providers list, comprised of logistics technology companies of all sizes, is based on criteria including "simplicity, ROI, efficient implementation, and a dual emphasis on best-of-breed or end-to-end solutions," according to Inbound Logistics. The list was compiled through interviews, surveys, and other industry research.
The April issue of Dialog, the magazine's online newsletter, will feature the full listing of top providers. Accellos' solutions will also be searchable within the Logistics IT Decision Support Tool, an online database hosted by Inbound Logistics that allows companies to find the best software solution to meet their specific needs.
Accellos recently released Accellos One Warehouse Version 6.1, the latest iteration of its highly successful warehouse management system. Accellos One Warehouse is an end-to-end suite of products aimed at increasing the productivity, efficiency, and visibility of activities that take place in a company's warehouse and distribution operations. Seamlessly integrated with Microsoft Dynamics AX, GP, SL and NAV, Accellos One Warehouse provides rapid ROI for companies with from two to several hundred warehouse workers.
The V6.1 release adds some asked-for options to the already rich solution, including voice-directed picking, improved advanced ship notice process, advanced dock door scheduling, supply chain intelligence, and multi-client configuration capability.
About Accellos
Accellos, headquartered in Colorado Springs, Colorado, is a global provider of logistics, warehouse, third-party logistics, transportation and mobile fleet management software solutions. The company addresses the supply chain management and execution market with warehouse management systems for multiple environments, including transportation management software and in-field mobile resource management solutions. Accellos' powerful supply chain execution solutions are easy to customize and implement, providing customers with more innovation for less investment. For more information, email info(at)accellos(dot)com or visit http://www.accellos.com.
Media Contact:
Matthew Turner
VP Marketing, Accellos, Inc.
T: 719-433-7024
# # #