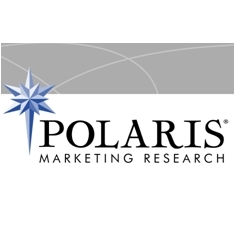 I am very excited to work with Sybil on this Hot Topic. Not only is she an expert in internal marketing, but combining the two topics will give attendees new information, tips and techniques that they can apply immediately to their own situations
Atlanta, GA (PRWEB) April 19, 2009
Atlanta marketing research company, Polaris Marketing Research, Inc. (polarismr.com) announced today that the American Marketing Association (AMA) has asked senior vice president Debra Semans and Quality Services Marketing president Sybil Stershic to develop a one-day "Hot Topic" seminar on the link between internal branding and internal marketing.
Over the past year, Semans and Stershic have been exploring this connection and are bringing new and vital information to the marketplace. "I am very excited to work with Sybil on this Hot Topic. Not only is she an expert in internal marketing, but combining the two topics will give attendees new information, tips and techniques that they can apply immediately to their own situations," said Semans.
Semans is a veteran member of the AMA marketing faculty, having developed and taught classes on internal branding, brand positioning, online research, and brand experience management.
"I am very proud of Debra's contribution to marketing education for AMA. Giving back to the profession is an important role for all of us and I am certain her students gain a great deal from her pragmatic, hands-on approach," said Polaris founder and president Jan Carlson.
The one-day Hot Topic, tentatively titled "Merging Internal Branding and Internal Marketing to Build Strategic Advantage - How to attract, engage and retain customers and employees," will be held November 13, 2009, in Houston, Texas, and May 13, 2010, in Chicago, Illinois. AMA's Hot Topics are intense, one-day sessions designed to explore a current topic in marketing in a way that is engaging, interactive and informative. Additional detail will be available soon at http://www.marketingpower.com.
About the Marketing Research Company, Polaris Marketing Research:
Founded by Jan Carlson in 1989, Polaris Marketing Research is a full-service firm that provides state-of-the-art online interactive marketing research reporting, interviewing and data collection, quantitative and qualitative research expertise and personalized project management.
Atlanta-based Polaris Marketing Research is affiliated with the Council of American Survey Research Organizations, the American Marketing Association and the American Society for Quality.
For more information about Polaris and its services, contact Dianne Hill at 404-816-0353 or visit polarismr.com.
###