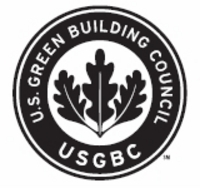 The green building movement is ready to save America $160 billion through high performance green building
Washington, DC (Vocus) April 17, 2009
The Green Building Certification Institute (GBCI) today announced that 101,165 green building professionals have now earned the LEED Accredited Professional (AP) credential.
"The green building movement is ready to save America $160 billion through high performance green building," said Rick Fedrizzi, President, CEO, and Founding Chairman of the U.S. Green Building Council (USGBC). "The promise of green jobs is real, and people are ready to commit themselves to learning how to build a green economy."
During the economic downturn of the past year, the increase in LEED APs outpaced GBCI's most aggressive projections, doubling in the last year.
Added Peter Templeton, President of GBCI, "LEED APs are distinguished as green building experts – from building operations and maintenance to the soon-to-debut credential for homes. Together, LEED APs are a force for change, and an inspirational example of how a traditional industry can transform itself from the grassroots up."
GBCI recently launched two new LEED credentials: the Green Associate for allied professions, new green builders and graduating students; and a specialized credential for Green Building Operations & Maintenance. For more information related to the LEED credentialing program, visit http://www.gbci.org.
About GBCI
GBCI was created to administer certification and credentialing programs related to green building practice and to ensure that the [LEED Accredited Professional (LEED AP) program continues to be developed in accordance with best practices for credentialing programs. To underscore this commitment, GBCI is undergoing the American National Standards Institute (ANSI) accreditation process for personnel certification agencies complying with International Organization for Standardization (ISO) Standard 17024.
Early in 2009, GBCI assumed responsibility for administering the LEED building certification program for the more than 20,000 commercial projects seeking third party verification of compliance with the industry's leading green building rating system. For more information, please visit http://www.GBCI.org
###