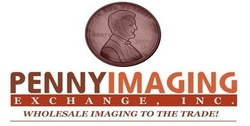 Bohemia, NY (Vocus) April 17, 2009
Would you spend $200,000 for equipment that requires specialized expertise and only generates a few cents in revenue? This is a phenomenon that is creating a new trend in the document imaging industry.
Scanning microfilmed records is a specialized process requiring high-end professional equipment and skilled technicians. Microfilm comes in many formats such as fiche, rolls and aperture cards and is inherently difficult to scan because when most of the film was originally created it was not intended to be scanned, as that technology was not commercially available.
The technology had to be developed around the exceptions and variations that exist with microfilm. For this reason there are companies that are specifically focused on these services; some on a wholesale basis servicing the industry by being a backroom operation with high-end equipment and experienced technicians using the latest technology to digitize and verify the images. This is the case with Penny Imaging Exchange Inc. (PIE) which as the name implies, digitizes records for just pennies.
Equipment for capturing images can range from line scanners to high end mega pixel cameras and sophisticated software; some of which can be seen at http://www.pennieimaging.com/video.html
PIE is changing the way the industry outsources their services by providing a backroom operation for software and conversion companies as well as other imaging professionals and resellers.
There are many millions of records on microfilm, from health records, to student transcripts and county documents. Yet microfilm when not properly processed or stored can develop maladies that will cause the images to slowly become illegible. Digitizing addresses this issue and also opens up opportunities for better records workflow and management, sharing of information, as well as preservation of archival documents.
Film can be scanned into various formats, such as TIFF, PDF, JPG etc. These images can also be combined into multi-page documents or single page images and even Optical Character Recognition (OCR) can be used to make the images text searchable.
In addition the images can be scanned as black & white or grayscale and in various Dots Per Inch (DPI) settings. A professional film conversion facility will scan samples as per your specifications or will make recommendations by testing sample film.
Preservation related microfilm conversions typically require very high quality images; often in grayscale and uncompressed formats with image enhancement on a per-image-basis. In addition multiple variations of the same image may be needed.
This is common for libraries, museums, preservationists, archivists and other professionals.
About Penny Imaging Exchange (PIE)
Penny Imaging Exchange, Inc. is unique in that it serves as a wholesale conversion bureau providing professional backroom services to other imaging software and conversion services providers throughout North America. The company invests in new technology to support service providers; with facilities located in New York and Georgia; personnel have over 15 years of experience in the industry. For additional information please contact Hellman Chica at (631) 563-6366 ext 301 or visit http://www.pennieimaging.com.
Contact:
Hellman Chica
(631)563-6366 X301
150 Knickerbocker Ave., NY 11716
http://www.pennieimaging.com
http://www.pennieimaging.com/video.html
###