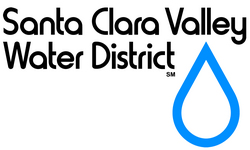 The Lower Silver Creek Flood Protection Project will not only will keep homes and businesses safe from flooding, it will also keep people working.
San Jose (Vocus) April 17, 2009
The Santa Clara Valley Water District's Lower Silver Creek Flood Protection Project has been given new life with an award of $10 million in stimulus package funding. The partially completed $78 million dollar flood protection project has been on hold since winter of 2007 due to lack of funds. Now, thanks to President Obama's American Recovery and Reinvestment Act of 2009 (ARRA), the water district and its project partner, the United States Department of Agriculture-Natural Resources Conservation Service (NRCS), can move forward with bringing much-needed flood protection and jobs to the residents surrounding Lower Silver Creek.
The Lower Silver Creek Project area, stretching from Coyote Creek to Lake Cunningham, falls mostly within the congressional district of Representative Zoe Lofgren (D). Rep. Lofgren, realizing the importance of flood protection to her constituents, took it upon herself to push forward the funding for this project with the support from Rep. Mike Honda (D) whose district covers a small part of the Lower Silver Creek area as well. Along with local Representatives, U.S. Senators Dianne Feinstein and Barbara Boxer also recognized the important benefits of this flood protection project and lent their support for it. Together they were able to secure the $10 million in ARRA funds.
"We really appreciate all the hard work Congresswoman Lofgren put into securing this funding," said water district board member Joe Judge. "This project is extremely important to me and that's why I identified it as a priority with our representative and worked closely with her to make sure it received the attention it deserved."
Rep. Lofgren has a long history of advocating for flood protection funding for the Santa Clara Valley and her commitment is evidenced by her helping to secure such a significant amount of funding.
"The Lower Silver Creek Flood Protection Project will not only will keep homes and businesses safe from flooding, it will also keep people working." noted Rep. Zoe Lofgren. "I was pleased to be able to support this project that will protect our environment and homes."
Flooding in the Lower Silver Creek area has been a major problem over the past 50 years. Significant flood events occurred in 1952, 1955, 1958, 1967, 1982, 1983 and 1986. Based on this history, the water district partnered with NRCS to develop a watershed plan to alleviate the threat of flooding.
"Funded through the American Recovery and Reinvestment Act of 2009, this project is part of the Obama Administration's plans to modernize the nation's infrastructure, jumpstart the economy, and create jobs. NRCS is using Recovery Act dollars to protect and maintain water supplies, improve water quality, reduce soil erosion, enhance fish and wildlife habitat and safeguard flood protection measures," said Anita Brown, NRCS Public Affairs Director
While Congress approved the plan in 1986, it was deemed unacceptable by regulatory agencies and the community. This led to numerous public meetings to gain a better understanding of the community's concerns and expectations, which ultimately led to a redesign of the plan. In 1998 the plan was ready, but federal funding had largely run out. With reserves from the Coyote Watershed Property Tax Fund, the water district was able to move forward with construction of reaches 1-3 of the project, which stretched from Coyote Creek to Interstate-680. The remaining reaches, 4-6, have been awaiting funding since the completion of reach 3 in winter of 2007.
The final phases of this project offer many benefits, including:

Flood protection of homes and businesses for 16,000 direct beneficiaries
Flood protection of businesses, highways and infrastructure used by 250,000 people
Protection and enhancement of 3.4 acres of urban wetland habitat
Several hundred construction-related jobs
Water quality improvements as stream bank erosion diminishes
Parks and foot bridges that connect neighborhoods and the creek
While $10 million in ARRA funds will get the project going again, ultimately it will take $40 to $60 million to complete the remaining three reaches. This means that the water district and the NRCS will have to seek additional funding in future years.
History:
This isn't the first time the federal government has helped finance important infrastructure projects. President Franklin D. Roosevelt's "New Deal" brought much needed money and jobs to the Santa Clara Valley back in 1933. The water district received $683,000 in grant money from the newly created Public Works Administration. That money put people to work immediately building six dams, reservoirs and necessary canals for Almaden, Calero, Coyote, Guadalupe, Stevens Creek and Vasona reservoirs.
The Santa Clara Valley Water District manages water resources and provides stewardship for the county's five watersheds, including 10 reservoirs, hundreds of miles of streams and groundwater basins. The water district also provides flood protection throughout Santa Clara County.
###