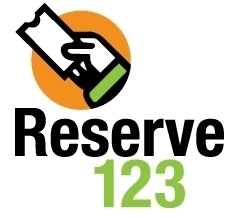 What should we do this weekend?
Atlanta, Georgia (Vocus) April 18, 2009 -
The concept of a 'staycation' has grown into a worldwide phenomenon, with large portions of the population opting to stay closer to home to avoid excessive spending. Along the same lines, weekend getaways are building up steam as couples and families realize that the dollar can only be stretched so far. With this in mind, Alcatraz Media, which has served the public for the past 10 years, has come up with an answer to the age-old question, "What should we do this weekend?"
Currently, there are over 15 options live on the company's websites, with more packages and additional destinations being added regularly. Those looking to get out to a show or two will be fortunate to find that the majority of the packages include some form of live entertainment in addition to tours. In Branson, the Shoji Tabuchi Show and Dolly Parton Dixie Stampede take center stage in the Lodge of the Ozarks and Stone Castle weekend packages, while visitors to Nashville can enjoy an evening of entertainment at the Grand Ole Opry and a dinner cruise on the General Jackson Showboat. For those vacationing in the San Francisco area, the All Around San Francisco Weekend Vacation Package includes a San Francisco Dinner Dance Cruise.
Branson, Nashville, and San Francisco are the first in what will become an extensive catalog of travel packages covering locations around the world. With the introduction of the current offerings, Alcatraz Media has begun to appeal not only to the seasoned traveler but to the younger population that is looking to get out of town for a few days without spending some major coin.
To check out the most updated list of travel packages online, visit http://www.Branson-Shows.net, http://www.NashvilleSightseeing.com and http://www.SanFranciscoTours.us.
About Alcatraz Media and Reserve 123:
Alcatraz Media is the world's largest provider of tours and activities, welcoming over a million visitors per month. They provide reservations for more than 10,000 tours, attractions and activities in over 400 destinations and 60 countries. The business was formed in 1999 in San Francisco, California and is now headquartered in Atlanta, Georgia.
Reserve123.com, the newest addition to the Alcatraz Media network consisting of over 2,000 websites, provides one-stop shopping and an excellent way to research and reserve activities and transportation services. They also provide a variety of travel resources including a Travel Blog, the VIP Tickets website, and a gift card program.
All of the tours and activities provided by Alcatraz Media have been hand-selected by a staff of travel experts, concierges, travel agents, and local operators. The company works hard to provide millions of customers with quality experiences and excellent customer service. They sell directly to consumers as well as through a network of agents and affiliates around the globe.
For more information, please visit Reserve123.com or contact Jamie Siegel by phone at (678) 320-2245 or email at Jamie (at) Reserve123 (dot) com.
###