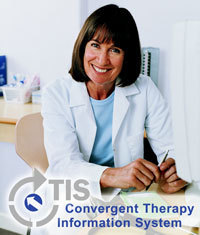 Eulogix believes there is a firm market for very affordable, high quality, clinical software tailored to Behavioral Health. There is no reason it has to cost more than $250 to $375 per user in a one time purchase
Houston, Texas (PRWEB) April 21, 2009
It is not uncommon for a Mental Health organization to see price quotations in the neighborhood of $40,000 and upward when it comes to adopting a clinical records software package. This is cost-prohibitive for all but the largest, multi-provider organizations. "Eulogix believes there is a firm market for very affordable, high quality, clinical software tailored to Behavioral Health. There is no reason it has to cost more than $250 to $375 per user in a one time purchase", said Paul Graff, Development Director.
Sole Practitioners have often been excluded when it comes to justifying this kind of expense because the ROI made it impractical. A special "Sole Practitioner Bundle" is also available for $895 which provides two licenses, training, an installed Microsoft SQL Express database, and a year of support and upgrades.
Faced with historical limits on private insurance reimbursements and Medicare payments diminishing, many Mental Health organizations need an inexpensive way to improve HIPAA compliance, operating efficiency, and hasten insurance reimbursements without spending tens of thousands of dollars on software. This is particularly true during this period of economic downturn when everyone is trying to do more with fewer resources available. CTIS software was developed over a period of three years, with the experience gained from working with four Mental Health organizations in Houston, including The Menninger Clinic (http://www.menninger.edu).
A mental health therapist can spend up to 50% of their day on paperwork, reducing the amount and quality of time spent with patients. Documentation errors and inconsistencies can delay insurance reimbursements. CTIS presents users with "intelligent" electronic versions of familiar paper forms. Redundant data is automatically shared among forms and data entry employs drop-down lists and checkboxes wherever possible to speed entry, standardize values, and reduce errors. Patient diagnoses (DSM-IV codes) and common medications can be referenced from included databases. Two critical and time consuming functions, the Master Treatment Plan (MTP) and Group Progress Notes, have been given special attention by CTIS software designers, because they offered the most potential for time savings to therapists.
With the ability of CTIS to document most aspects of Behavioral In-Patient, Out-Patient, and Partial Hospitalization (PHP) programs, the addition of electronic insurance claims processing gives the software the functionality for managing the most important aspects of a mental health provider's business. CTIS represents an important breakthrough for smaller Behavioral Health organizations, with its ability to provide technology and key operability at sensible price.
For additional information on the products that is the subject of this release, contact Paul Graff or visit http://www.behavioralemr.com. Mention of The Menninger Clinic in the article does not imply affiliation or constitute an endorsement of CTIS by Menninger Clinic.
About Eulogix:
Eulogix (Intec Systems, Inc., DBA Eulogix) is a privately-held Texas corporation, in business since 1984. Eulogix has designed and built websites and web-based business applications for 10 years. CTIS is a web-based product designed to be hosted and maintained by the customer. The software program uses Microsoft ASP code, javascript, XML, and Microsoft SQL Server to store the data. CTIS is purchased outright with no recurring usage fees. Purchase price is based on the number of user licenses needed.
Contact:
Paul Graff, director of product development
Eulogix
888-450-0702 ext. 813
http://www.behavioralemr.com
###