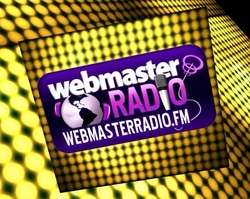 Fort Lauderdale, FL (PRWEB) April 20, 2009
Venture Capitalist and online entrepreneur Guy Kawasaki will appear on WebmasterRadio.FM's PPC Rockstars, hosted by David Szetela, on Monday April 20, to discuss and defend comments he made during his keynote speech to the 2009 Search Engine Strategies New York Conference three weeks ago. Kawasaki's controversial comments involved the use of the extremely popular social media application Twitter for commercial and personal promotional purposes.
Guy Kawasaki has an enormous number of followers on Twitter. With over 100,000 users receiving hundreds of Twitter comments he makes each day, Kawasaki has become a lightning rod attracting praise and criticism for his mass marketing efforts. Some have called him brilliant while others say his ideas could lead to the ruin of Twitter as an effective communications tool. There is a wide and vocal debate about his tactics within the digital marketing sector.
WebmasterRadio.FM will be presenting a special episode of PPC Rockstars to give Guy Kawasaki the opportunity to speak directly to the search and digital marketing community about his comments. During the broadcast, Kawasaki and Szetela will take questions posed by listeners via Twitter, sent directly to the Twitter addresses @GuyKawasaki, @Szetela and @WebmasterRadio. Twitter users can watch and participate in the online conversation by following the hash tag #ppcrockstars, and by including that hash tag in their Tweets.
"I'm very grateful to Guy for agreeing to this interview," said David Szetela. "We're looking forward to some lively discussion, insider Twitter tips and witty repartee. Just in case, Guy will be wearing his virtual hockey mask." This will be one of the first massive interactive online radio broadcasts using Twitter and certainly one of the largest. Combining the resources and efforts of WebmasterRadio.FM, Guy Kawasaki, David Szetela and others in the digital marketing community, WebmasterRadio.FM expects to push promotion of the interview to over 750,000 Twitter users in a seven-day period. Promotion for the show has already begun with a Twitter re-tweet campaign which started on Monday April 13.
About the PPC Rockstars on WebmasterRadio.FM
Hosted by Clix Marketing President and CEO David Szetela, PPC Rockstars is WebmasterRadio.FM's premier show dedicated to paid search advertising and marketing. Airing every Monday at 4PM Eastern time, and downloadable on-demand from the WebmasterRadio.FM archives and iTunes, PPC Rockstars gives listeners an insider's view into the highly profitable world of PPC advertising through Google AdWords, Yahoo Search Marketing and other paid search services. Host David Szetela is former Apple Computer executive who is considered one of the preeminent thought leaders in online advertising, and is a regular speaker at search and digital advertising industry conventions, conferences and events.
About WebmasterRadio.FM
WebmasterRadio.FM is the premier online B2B radio and podcast network. Through its broadcasts, WebmasterRadio.FM lifts the "veiled curtain" of the Internet, bringing the business community together through an interactive radio network. Its listeners are a global group, comprised of everyone from corporate executives and decision makers to small and mid-sized businesses and individual entrepreneurs. WebmasterRadio.FM's stellar line-up of radio programming includes "CoverStory" with Jiyan Wei of PR-Web, WebmasterRadio.FM's official newswire; "The Hook with Katie Kempner" with Katie Kempner, vice president of Crispin Porter + Bogusky; "The Shoemoney Show" with Jeremy Schoemaker; and more. To tune into WebmasterRadio.FM's live content or check out the show lineup, please visit http://www.WebmasterRadio.FM.
Media Contacts: WebmasterRadio.FM: Brandy Shapiro-Babin, 954-309-5578
###