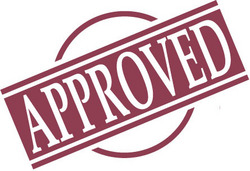 London (PRWEB) April 21, 2009
During times of economic prosperity a relatively small percentage of the population has blemished credit or is forced to endure a house repossession or bankruptcy. But these are tough times for the world economy. Now it is more likely that consumers and homeowners looking for loans will have tarnished credit histories or less cash and income to strengthen their borrowing profile. As increasing numbers of people face financial hardship, redundancy, shrinking asset portfolios, and less manageable household expenses, they are looking to so-called bad credit loans for assistance.
Bad credit lenders make up only a tiny portion of the loan industry, but as traditional, conventional banks and lenders curtail credit the bad credit loan sector is seeing increased business activity. These specialised lenders provide loans of all sizes - from cash loans to remortgage financing - to persons with damaged credit. Rather than making loans to those who have good credit and trying to compete with major banks, bad credit lenders cater especially to the needs of only one specific demographic -people who have diminished credit, lower credit scores, and a blemished credit history.
According to news from sources including the Guardian and Telegraph, the economic turmoil will continue to push Brits to the brink in 2009. That will force many to give up on futile or expensive attempts to borrow from conventional lenders. The UK faces the steepest economic decline in almost 30 years, as the rate of personal bankruptcies rises. The UK recorded a 50% jump in company failures late last year, and as businesses fail more Brits face extended periods of unemployment.
Meanwhile, in another disturbing trend, the credit ratings of building societies that manage the savings of millions of people in the UK were recently savagely downgraded. Moody's - one of the world's preeminent rating agencies - now consider the credit of many of these institutions to be on the level of junk bonds.
Chelsea Building Society, for example, which boasts about 500,000 savers and nearly 100,000 mortgage borrowers, has had its rating cut from a rather weak C to an E+. West Bromwich, the seventh largest society with £9.6bn in assets, also dropped to E+ from C- status. Britannia, Newcastle, Norwich and Peterborough, Principality, Skipton, and Yorkshire building societies were all downgraded from ratings in the C category to the riskier D rank.
The Office of Fair Trading (OFT) also launched an investigation into credit card companies that are charging high fees, cutting credit limits, and imposing stiffer penalties - even as borrowing rates from the Bank of England fall to record low levels. The Royal Bank of Scotland recently told credit card customers that the bank's own upscale Black Card, for example, carries an enormous 51.8 annual percentage rate.
According to the credit card company trade association APACS, there is no code of best practice on reductions to customers' credit limits. Limits may be reduced simply because a company has taken a policy decision to decrease its exposure across a particular group of customers. One widely publicized case involved a customer with a stellar track record of always paying his bills on time and keeping significant reserves of savings on deposit. But despite that spotless history Nationwide slashed his available credit from £5,000 to only £500, without warning.
New like this from sources including the Guardian and Telegraph confirms that the economic turmoil will continue to push Brits to the brink in 2009. That will force many to give up on futile or expensive attempts to borrow from conventional lenders and turn to companies who provide loans for bad credit for reasonably structured loans.
###