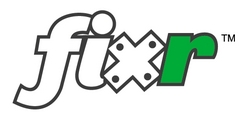 Remodeling expenditures--including maintenance, repairs, and improvements to rental and owner-occupied homes and the properties on which they are located--more than doubled to an estimated $326 billion between 1995 and 2007
Boston, MA (PRWEB) April 21, 2009
In a national online survey conducted by home improvement & renovation services website FIXR (http://www.fixr.com ), U.S. consumers showed that competitive price is now the most common factor they consider embark on home improvement and repair projects. Spurred by economic concerns, price was the leading criterion for selecting an outside service provider (over friends' recommendations, other homeowners' reviews, and whether contractors were bonded, licensed and insured).
Out of the 504 people surveyed nationwide, 87.8% reported competitive price as an important criterion when selecting home improvement contractors.  
"It's becoming increasingly important for homeowners to be able to find home improvement and renovation contractors at competitive prices. We believe that FIXR helps homeowners get competitive prices and contractors find new work." said Andres Torrubia, co-founder & CEO of FIXR, Inc.
When asked about the number of estimates they would like to receive for home improvement & repair projects 60.7% of respondents answered that they would like to receive three different estimates from home improvement contractors. Arvin Abarca, co-founder and President, explains: "Homeowners want to have multiple choices when it comes to hiring home improvement professionals. Having multiple competing quotes makes it easier for the homeowner to get a good price and gives contractors visibility in the bidding process." 
Reflecting the consumer shift to online research and commerce (Google, eBay, Craigslist), the FIXR 2009 survey also showed growing use of online directories and online classified advertising as a resource in choosing and external contractor. This trend is accompanies by a parallel development as more contractors go online. An October 2008 report by Princeton, NJ-based Kelsey Group estimates that the percentage of small and midsize home- and trade-services businesses with Web sites will increase to 60% by 2010, up from just 33% today.
Highlights of the FIXR survey:

51.7% of respondents would defer projects until they can afford hiring someone, while 37.1% would still hire contractors but look harder for better deals. Only 3.7% of respondents said the current recession would not affect their budget or lifestyle.
60.7% of respondents said they'd prefer to receive 3 different estimates, while 33.3 % would seek 2 estimates, and only 3% would seek 1 vendor estimate.
Competitive pricing is the most common factor chosen by homeowners as a criterion for selecting home improvement contractors, followed by recommendations, online reviews and licenses/bonding/insurance status.
8.8% of respondents would find the ability to tap into your friends/neighbors prior experience with a contractor useful.
The complete results of the survey are available at Home Improvement Hiring Habits 2009 survey results.
The survey in context:
In a collapsing economy, in which new home construction has declined significantly--more Americans will stay put in their current residence and seek the most affordable way to spend on home improvements whether it is D-I-Y (Do-it-Yourself) or D-I-F-M (Do-it-for-Me):
"Remodeling expenditures--including maintenance, repairs, and improvements to rental and owner-occupied homes and the properties on which they are located--more than doubled to an estimated $326 billion between 1995 and 2007" (1)
"Uncertainty in the housing market continues to stifle spending on homeowner improvements," notes Nicolas P. Retsinas, director of Harvard University's Joint Center for Housing Studies. "In light of escalating job losses, consumers are reluctant to undertake major remodeling projects" (2)
Of the 81% of Americans planning some form of home improvement project in 2008, only 44% indicated they would "do it themselves," down from 56% in 2006.
37% revealed plans to have someone else do the work for them, up from 30% two years ago. Vertis Communications' Customer Focus 2008: Home Improvement Study"
About Fixr
FIXR.COM is a free online marketplace for home improvement, renovation and repair services. Described in the press as "eBay for Contractors," FIXR.com is an online destination where contractors bid on jobs posted by homeowners, who then can easily evaluate and choose which service provider they want--based on their most important criteria: price, reputation, recommendations, and other factors. As a transparent online marketplace designed to foster competition and quality, FIXR's delivers great value to consumers looking for skilled labor, while providing an efficient and cost-effective means for service providers to market themselves, find customers and grow their businesses.
(1) The Remodeling Market in Transition, Joint Center for Housing Studies, Harvard University, 2/2009
(2) "Few Signs of Relief on Horizon for Remodeling" Joint Center for Housing Studies, Harvard University 1/2009
###