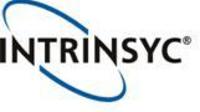 Intrinsyc's many years of experience with embedded Linux and mobile device development has become a valuable asset to companies building devices based on Android
Vancouver, BC (Vocus) April 20, 2009
Intrinsyc Software International, Inc. (TSX: ICS), a leading provider of software solutions for mobile devices, today announced the opening of an Intrinsyc Center of Excellence, which will support Android software development in Beijing, China. Aiming to serve the growing number of handset manufacturers based in Asia choosing Android, Intrinsyc's Beijing center offers a wide range of software solutions and engineering services that speed time to market and increase device innovation and quality.
The Intrinsyc Center of Excellence will make it easier for device makers all over Asia to take advantage of Intrinsyc's years of experience in Linux and handset development. This experience plus powerful enabling technology such as RapidRIL, a complete full-featured radio interface layer solution for Android telephony, helps Android handset makers get to market faster. The Intrinsyc Beijing development center can deliver production-quality BSPs, power management software for battery-powered devices, and telephony applications. Additionally, a platform-independent automated telephony and radiometric test suite, and Linux BSP testing for drivers, and power management is available.
"Intrinsyc's many years of experience with embedded Linux and mobile device development has become a valuable asset to companies building devices based on Android," said David Manuel, Vice President & General Manager, Solutions Engineering, Intrinsyc. "Our Center of Excellence in Beijing will not only assure customers in Asia of the availability of engineering services for Android during normal daytime work hours, but also provide a cost effective development resource for device makers worldwide."
About Intrinsyc Software International, Inc.
Intrinsyc provides software solutions that enable next-generation handheld products, including mobile handsets, smart phones, and embedded devices. The company's products include Destinator® navigation and Location Based Services platform, the Soleus® Transit platform for connected personal navigation devices and Soleus for converged device development. Combined with award winning Solutions Engineering and 12 years of expertise, Intrinsyc helps device makers, and silicon vendors deliver compelling mobile products with faster time-to-market and higher quality. Intrinsyc is a Microsoft Windows Embedded Gold Partner and a winner of Windows Embedded Excellence Awards in 2007 and 2008, and S60 and Symbian Competence Centers. Intrinsyc is publicly traded (TSX: ICS) and headquartered in Vancouver, Canada, with offices in China, Israel, Taiwan, U.K., and the United States. http://www.intrinsyc.com.
For more information, please contact:
Elizabeth Rosenbaum
Vice President, Corporate Marketing
Phone: +1-604-632-3579
Investor Relations
George Reznik
Chief Financial Officer
Phone: +1-604-678-3734
###